Helping To Build Sales With Current Franchise Operating Locations
And The Good News is...
Everything you read about franchising has to do with selling more franchises. What about a major focus on helping to build sales with current franchise operating locations?
Here are your key areas that need to be addressed:
INSIDE THE 4 WALLS
Budget for Brilliance
Marketing to the Internal Customer (employees)
Contests, Incentives and Rewards
Signing for Success
Data Capture for Target Marketing & Social Media
OUTSIDE THE 4 WALLS
4 BLOCKS
Knowing the Neighborhood
Making a Name for Yourself…Publicity
4 MILES
The Ten-Minute Limit
Prospecting for Profit
Target Marketing Tools
Milestone Marketing (New Movers, Birthdays, Business to Business)
Plus any other areas you would like to focus upon
AND BEYOND
Focus on getting:
New Customers – bunches of them
More Frequent Visits – way more
Larger check Sizes – a whole lot
More Customer Loyalty – you can feel it
Reversed Sales Declines – sudden and dramatic
Better Market Penetration – a lot better
The Four Walls and Neighborhood Marketing Programs consist of a series of powerful inter-connected ideas carefully designed to propel building unit sales in each neighborhood. Four Walls and Neighborhood Marketing will move your company stores from "catch and release" to "catch and keep" marketing.
Four Walls and Neighborhood Marketing drills down to one essential truth:
To build your base volume. The customer base you can rely on has to remain consistent!
Reaching out and targeting local community members who live and work around your trading areas, connecting to them through personal hand-to-hand interactions.
The neighborhood is defined as:
3 mile radius (or more depending on your business)
Consumer Touch Points:
Life Style Intersection: Intercepting the consumer in their daily routines.
B2B: Creating a rapport and personal connection to the local businesses.
PR: Big buzz events that will garner attention.
Community Events: Local festivals, fairs, and events in the neighborhood.
Gather the gold that is already in the business you already have. Everything you need to grow your sales, to make your business a LEADER in your category and your community, you already have.
It's a revolutionary concept as old as the general store of a century ago, when merchants knew their customers' names, addresses, birthdays, even their family successes and tragedies; when they cared about their communities. A century of bigger-is-better has created an enormous industry that continues to sell the empty promise of easy solutions to marketing problems.
THE MISSION
The Neighborhood Marketing mission is to develop single-unit marketing campaigns whose principal focus is rooted in the four walls and surrounding neighborhood. The Neighborhood Marketing System is a strategic process based on the singular conviction that the first step in any marketing initiative is to leverage the foundational sales drivers within the four walls.
Each individual operating unit is a medium that contains 4 business building tools:
The internal customer (employees)
Products and services
Internal merchandising
Database management
Let's Cut to the Chase...
Tom Feltenstein is a renowned keynote speaker, trainer, hospitality and franchise strategist and the author of 13 Best Selling books. Tom can be reached at 561.650.1315 or by email at tom@powermarketingacademy.com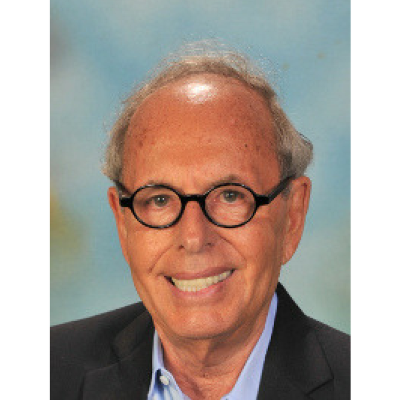 Tom Feltenstein
CEO/Founder - Power Marketing Academy
You Have Access to Your POS Data, Now What?
This is the third article in a three-part series that focuses on the power and complexity of franchise data. The first article discussed the challenges franchises face with accessing and using POS data.
Do You Need to Be Rich to Buy a Franchise?
Do you need to be rich to buy a franchise? But franchises require significant investment. Here are a few low cost franchises you can buy with significant potential for profit.