Have You Considered an Education Franchise?
Franchise opportunities exist across several industries, from fast food to beauty. One industry segment in particular, however, has been silently growing recently, and that is education. Even if you've never taught before, there might still be an education franchise out there for you, so read on to learn about what these businesses have to offer.
People spend money on education even in tough times.
If a parent has to make a choice between a child's education or a new product they've been eyeing, education almost always wins. Even in tougher times, people want their children to succeed, so the education industry tends to weather economic downturns pretty well.
Education is growing... and growing... and growing
Entrepreneur magazine ranked theeducation industry as one of the fastest-growing franchise segments. With the National Center for Education Statistics estimating there are approximately 55 million students in the U.S. attending elementary and high schools, there's also a pretty impressive potential customer base.
With so much emphasis on science, technology, engineering and mathematics and the falling behind of U.S. students in these areas, parents naturally want to help their kids stay ahead of the curve. Education franchises that offer tutoring and those that aim to make STEM subjects fun or more accessible to children are experiencing particularly massive growth.
You can go mobile or fixed
Given the one-on-one nature of some education franchises, you'll find both mobile and fixed location opportunities available. While there are obvious advantages to having a fixed location, such as visual brand establishment, being mobile is usually cheaper and gives you more flexibility when it comes to scheduling.
They're not just for children
Education doesn't end when you turn 18. If you're not sure about a child-aimed business, there are also adult education franchises. These often-overlooked options include driving lessons, leisure programs and even business training.
Even if you've never considered teaching anyone, don't assume an education franchise is out of your reach. As with any other franchise opportunity, be sure to research the companies and industries you're considering thoroughly to set yourself up with the best odds for success.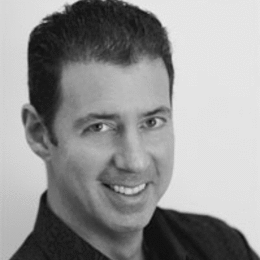 Rob Lancit
Vice President-Internet Brands, MFV Expositions
The First Steps Towards Buying A Franchise
Franchises offer a lot of benefits to a new entrepreneur. You get the boost of an established brand, complete training systems and continuing support throughout your time with the company. Try these five methods for gathering information.
How Franchising Can Help You Conquer The Internet
For some people, the concept of franchising is a little confusing. You own your own business but it's somebody else's brand. And an internet franchise business for sale? That's even more confusing.