Growing Your Franchise: It's a Process
"If you don't k now where you are going, any road will get you there." -- Lewis Carroll
You're a franchisor who has had a number of units you want sold by the end of next year in your head for quite some time. But, what happens when you cannot realistically support your growth plans -- whether you do not have the capital to fund advertising efforts or you don't have the support team in place to support a dozen new franchisees in the coming year?
It is imperative to have goals in mind when franchising your business. Perhaps even more important, however, is to be flexible with your franchise goals and how you realistically achieve them.
Set a specific, long-term goal
One of the reasons emerging franchise brands often need to tweak their original franchise strategy is that they never really had a solid plan in place initially. Often, when I'm speaking with novice franchisors, they will offer vague goals like wanting to "aggressively grow while still maintaining standards" or share an arbitrary number of units they'd like to hit in a given period of time. It's not that those aren't good objectives to strive for; they just aren't specific enough to provide a good road map moving forward.
Think about doing a deeper dive when mapping out your long-term goals. For example, take into consideration your exit strategy. Do you want to sell your business? For how much? . And, provide a specific timeframe for meeting those business objectives. Do you want to sell in five years? In ten? Try to be realistic in your goals. Instead of trying to estimate the value of the company in the future, ask yourself "what are the next five or ten years of my life worth, if I am going to devote them to this business?" And answer with your minimum acceptable answer.
Only then should you translate your goals into a hypothetical business that can reach them (i.e., 50 franchises paying $35,000 a year in royalties at a valuation of 10 times earnings) and work backwards to get to your desired result. That will tell you how many franchises you need to sell each year to get to where you want to be in 2021 or 2026.
Don't make your first strategic growth plan gospel
One thing worth remembering as you work through your franchise growth plans: a good plan is typically an iterative process. You may need to revisit your numbers multiple times to make them work based on your current resources.
It is going to take a fair amount of advertising dollars to sell a franchise, as franchisors that have successfully gone through that process know well. According to Franchise Update Media's annual franchise development report, the average cost per franchise sale in 2015 was over $6,000 for fast growth franchisors; these costs are typically even higher, closer to $10,000, for start-up and newer franchisors. So, if you want to sell a dozen franchises in the coming year, realize that will take a nearly six-figure advertising spend.
Then, once you sell the franchises in your plan, your journey as a franchisor really just begins. It's important to have the right people in your operations to support the new business owners in your system. If you don't have the right support staff or are under-staffed based on your growth plan, then adjust your growth numbers to fit your current ability to support franchisees. Remember, if your franchisees fail, you will ultimately fail as a franchisor. So make franchisee success a priority.
Your original plan isn't working: Now what?
The good news is that franchisors have a number of alternatives if the first franchise plan fails to provide a productive path forward. Perhaps it makes sense to shift to a more aggressive structure, for example, and change the target franchise candidate to an area developer or even an area representative model. That can allow for more rapid growth and, with the right people in place, potentially allow for better regional support.
Another option is to change elements of your franchise structure to make growth goals more feasible. For example, adjust your fees, product sales and other elements to help reach your goals – but again, do so with the franchisee's ultimate success in mind. A franchise program that meets your goals but not those of the franchisee will be doomed to failure.
One of the most practical ways to make things work is to consider lengthening your timetable for meeting your goals. While you may need to sell 50 franchises in your first five years to achieve your desired goal, perhaps selling 20 or 30 is more realistic in that timeframe. If you extend your desired exit date by two years, perhaps you can reach your goal in seven years without sacrificing quality.
On the flip side, to accelerate overall growth, some franchise companies
will include a mix of franchise and company-growth strategies to build assets and cash flow. This multi-pronged development approach often builds enterprise value the fastest. And it can also help an emerging franchise further fine-tune operations and develop the team they need to support more franchisees.
And of course, there are numerous other strategies that can be incorporated into your franchise growth plans. The biggest takeaway: Planning your franchise's trajectory is a process.
Start with the end in mind, determine a specific path to take to get there, and then implement and refine the plan as you grow toward that goal.
To learn more about franchise opportunities, visit BeTheBoss.com.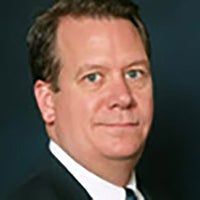 Mark Siebert
Founder of the iFranchise Group
7 Must-Dos to Set Your Franchise Up for Success
Investing in a franchise is not a decision to take lightly. Whether you're a first-time franchisee or have owned other franchises before, this list of tasks is one you should rely on heavily as you launch your franchise.