Going for Gold: Navigating The Franchise Sales Cycle and Achieving Your Goals
In 2012, 40.7 million viewers tuned in to watch the opening ceremony of the London Olympics. For the athletes who achieved gold, securing first place meant more than envisioning a gold medal placed around their necks – it meant that the grueling years of training, competition and Olympic trials that led to that fairytale moment had finally paid off.
As a franchisor navigating the long, complex process of securing a sale, this same lesson can be applied. It's easy to get caught up in the desired end result – securing a rock star franchisee – but the small steps along the way are just as, if not more, important and should be carefully considered and executed. For your best chance at franchise sales success, here are four small steps to prioritize and conquer before earning your spot on the winner's podium.
1. Capitalizing on your strengths, aka USPs (Unique Selling Propositions)
Like any competition, in order to stand out, you must offer something nobody else can. As a franchisor, this is called the EST effect – instead of trying to be the best at everything, claim your "EST" by being the biggest, cheapest, easiest, quickest or hottest, and push it hard. Take Blaze Pizza for example. They may not be the cheapest pizza franchise concept on the market, but they've certainly managed to position themselves among the hottest. Position your concept around no more than two of the five "ESTs," helping you claim even higher ground over potential competitors.
2. Building your brand for Franchise sales
For many Olympic athletes, following their dreams means funding the training, equipment, competition fees and travel expenses themselves. This responsibility also means committing to building a personal brand and earning sponsorships to fund their gold-medal dreams, on top of their grueling training schedules. Not unlike those athletes, franchisors too must commit to strengthening their brand in order to boost their market position over competing franchise concepts that are offering comparable selling points.
Grabbing the attention of your franchise audience with a compelling and distinct brand story is a strategy often overlooked, but it could be the one that sets your franchise concept apart from the rest and helps you establish an initial relationship with a prospective franchisee.
3. Promoting your support system
Behind every great athlete is a great support system of coaches, trainers and teammates, because even the most gifted athletes need a little guidance once in a while. And in this sense, prospective franchisees are no different. Many have entrepreneurship in their blood – born for business ownership – but those who turn to franchising are doing so because they want a team behind them every step of the way. As a franchisor, nurturing and training your franchisees to be gold-medal caliber means investing in a well-built support and training system, which should include a comprehensive operations manual and valuable on-site and ongoing training programs.
4. Franchise Sales means earning validation
There are few things more satisfying than knowing you're the best in the business, but it's important to acknowledge the people who've helped get you there – your existing franchisees. So while an award for your achievement is nice, it's maintaining the respect and regard from your franchisees to gain the attention of prospects, that means the most. Which is exactly why existing franchisees are often considered the greatest validators in a franchise system.
Earning the respect and trust of your existing franchisees can be one of the toughest, but most rewarding tools to come by, proving invaluable if and when a prospective franchisee turns to your existing business owners for insight. Even if you've nailed every step leading up to this moment, a current franchisee's words can sometimes make or break your chances at landing that desired prospect.
Reaching the podium
While many franchisors may not have the same name recognition of Team USA athletes Shaun White or Lindsey Vonn, scoring your first - or 50th - franchise sale can make you feel like a world champion. And you should! The franchise sales process is a long journey, consisting of many calculated and precise steps, but if every single one of these steps is closely accounted for and achieved, franchise gold is within your reach.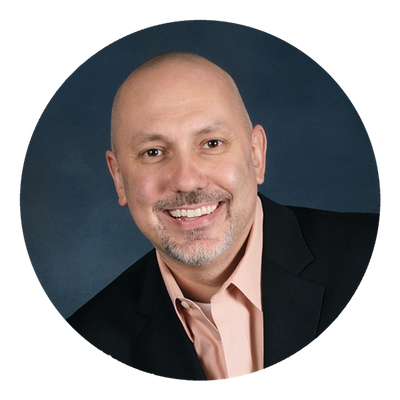 Matthew Jonas
President of TopFire Media
Why Travel Franchises Might Surprise You
It's remarkable how many misconceptions there are about travel franchises. If you don't think a travel franchise can be viable, you should give your head a shake. And you should read this article.
Going for Gold in Brazil
Brazil is now the center of the sporting world as Rio de Janeiro is hosting the XXXI Olympic Games and, as it is usually the case, the host country gains notoriety far beyond the matches, the meets or the games themselves.
FAQs About Staffing Franchises
Staffing franchises are doing very well right now across America. But why? And is a staffing franchise the right kind of franchise for you? Here are some frequently asked questions about staffing franchises.