General Franchise Information
Stepping Your Way to Success as a Franchisee
Follow these 7 steps to success when you decide it's time to buy a franchise.
On any given day in any city of the world, it's safe to say that at least one person decides, "It's time I buy a franchise."
Some people arrive at that conclusion after many years of frustration. "I can't take another day working for my boss," or "I'm sick and tired of being laid off (or transferred)." Others choose franchising because, "I've always wanted to be my own boss." And still others decide, "I'm never going to get rich working for someone else."
What's your reason for considering a franchise? And more importantly, what are you going to do next?
It's also safe to say that most people who proclaim that they're going to buy a franchise never do. Why? Mostly because they're afraid, but they may pretend otherwise. "It takes too much money to buy one," they'll say, or, "The only one who makes money in a franchise is the person who sells it."
Those are popular excuses, but they're not accurate. With nearly 3,000 franchise opportunities in North America alone, selling from less than $10,000 to more than $1-million, most people who want to buy a franchise can afford one. And with more than 800,000 active franchised outlets operating year after year in North America, someone other than the sales people are making money.
Fear – false evidence appearing real – is a dream destroyer. Don't let it stop you if you're thinking about buying a franchise. It's better to step your way to success as a franchisee, and we'll show you how.
Step #1. Educate yourself about franchising.
Most people are shocked to discover that franchises exist in 75 different major industries. Whatever it is you'd like to sell, there's probably a franchise for you.
People often think that franchising is just food and beverages, but that's only one industry!
And people also think that they need hundreds of thousands, if not a million dollars, to buy a franchise. But not even a McDonald's costs a million dollars!
In the service industries, for example, franchises cost less than $10,000. These include businesses that you can work from home, or a vehicle, or a small office. If you decide to buy a business in a retail industry, you'll probably need more money, but even then the investments range between $150,000 and $500,000. There are always exceptions, of course.
The most intimidating issue for most people is failure. "Can I succeed as a franchisee?"
The answer depends on many variables, including how well you complete each of these steps that lead to success as a franchisee.
Step #2. Confirm that you're a good fit for franchising.
Remember that you read it here first: Franchising may be the safest way for most people to own and operate a business, but it's not for everyone! It may not be for you.
But the good thing is that you can determine, upfront, if you're a good fit for franchising. There are a couple of ways to do it.
First, take a test. Actually, it's not as much a test as it is a personality profile.You can do this online, usually for free, by searching for "franchise personality profile." Many franchisors, as well as franchise brokers, offer these profiles for free.
Keep in mind that every business is different and therefore requires the owner to possess different skills, aptitudes, and values. You may know successful franchisees, but don't read too much into their success. Their business may not be the right business for you.
Conversely, don't read too much into failures in franchising. Failed franchisees may have been a bad fit for franchising, or selected the wrong franchise.
Another way to measure your potential for success in franchising is to meet with franchisees, ask questions relative to their skills and values, as well as the expectations and requirements of the franchise company, and do your own careful analysis.
What you don't want to do is buy a franchise just because it's a "hot" business, or the latest craze. People who confirm that they're a good fit for franchising help ensure their success as franchisees.
Step #3. Know how much money you can spend.
Buying a franchise may cost you less money than you think. It may at least cost less money out of your pocket than you think, because banks, leasing companies, and other lenders are often eager to help prospective franchisees. Why? Because franchising, overall, has an excellent track record for success.
In the United States, the U.S Small Business Administration frequently guarantees loans for franchisees. Depending on a number of variables, including the borrower's credit rating, as well as the franchise company's reputation, someone with $50,000 to invest may be able to leverage a $150,000 to $200,000 or more total investment.
In addition to government entities, numerous private companies provide guidance to prospective franchisees who want to arrange leases, or turn their retirement funds into investments for franchise businesses. You can find government and private financial advisors at franchise expos.
You should also be aware that franchisors sometimes loan money to franchisees. If you're a U.S. veteran of the armed forces, the VetFran program provides financial assistance.
Step #4. Find a franchise business that makes sense for you.
A franchise business that makes sense for you is one that meets your financial and personal requirements, i.e. it's a good fit for your personality, and it also gets you excited.
One of the common mistakes among franchise buyers is that they spend too little time shopping. They read an article about a franchise concept, or they pass by a new franchise shop and they think that's the franchise for them. It may be, but with thousands of opportunities, it's reasonable to believe that it will take some time – usually several months -- to find the perfect franchise for you.
Explore franchise opportunities at FranchiseExpo.com, a comprehensive directory of franchises. You can search by company, investment range, industry, and other filters.
You can use FranchiseExpo to instantly connect directly with franchise concepts. You'll be able to get franchise details, request information, watch a related video, and even chat live with a franchisor. This is the most convenient way to search for information about franchise businesses that make sense for you.
Step #5. Visit franchisors.
You might be inclined to buy a franchise by telephone, or after meeting once or twice with a franchise sales person, but that's probably a mistake. You'll make a better choice if you visit the franchisor's home office.
Almost every franchisor sponsors a Discovery Day, which is an opportunity for prospective franchisees to come and kick the tires. Depending on the popularity of the franchise business, a Discovery Day might be offered weekly, monthly, or a few times a year. Find out when you can attend a Discovery Day. If you're looking at six different franchise concepts, you'll need to attend six different Discovery Days.
During a Discovery Day, expect the franchisor to put their best foot forward. You'll meet members of the corporate team including the director of training, the director of franchisee support, and other key players. You may meet the president of the company, and you may also meet franchisees.
Go to the Discovery Day with a long list of questions to ask. Need help coming up with questions to ask a franchisor? We recommend you read the best-selling book 101 Questions to Ask Before You Invest in a Franchise by Dr. John P. Hayes.
Either before or perhaps during the Discovery Day, a franchisor in the USA will provide you with a federally required disclosure document. Be sure to read that document several times before you buy! By U.S. law, a prospective franchisee must possess the disclosure document for at least 14 days before buying the franchise.
Step #6. Visit franchisees.
This is where the rubber meets the road. And this is where you want to be!
People often want to know national statistics relative to franchising. For example: How many franchises succeed? How many franchises fail?
But what does it matter?
If someone told you that 90% of franchises succeed, and based on that data you bought a franchise, what happens if you bought one in the 10% that fails? Uh oh.
National statistics are not relevant in franchising. Company-specific statistics are relevant, but they are also difficult to ascertain. You can get some company specific data through the disclosure document, but the best data comes from franchisees.
You want to know what it's really like to be a franchisee? Want to know what it's like to work with the franchisor? Want to know what customers think about your business? Want to know the day-to-day challenges that you'll face as a franchisee? Want to know what the existing franchisees would do differently if they had the chance?
You can know all of that and much, much more simply by visiting or talking to franchisees. Why not invest a day, or several weekends, to visit with franchisees?
Or better yet, why not work part-time for a franchisee to get a better understanding of how you relate to the franchise business?
It's almost always a mistake not to visit with franchisees before you buy a franchise. How do you find them? Easy! Their contact information must be included in back of the franchisor's disclosure document. Pick up the phone and call a half dozen franchisees. Make plans to visit with a couple. You'll be happy that you did, especially if you discover that the franchisees are unhappy, or if they help you discover that the business is not a good fit for you.
Of course, if the franchisees validate your conclusion to buy a particular franchise, all the better.
Step #7. Meet with your advisors.
Finally, after weeks, possibly even months of completing your due diligence, it's almost time to sign a franchise agreement. But wait! There are two key professionals who can help you.
First, meet with a franchise attorney. No, your business attorney, or estate attorney, or divorce attorney will not be acceptable. Hire an attorney who is specifically trained in franchising. It's a specialty.
It's a good idea to let your attorney review your disclosure document and especially the franchise agreement, which is the legally binding document that you and the franchisor will sign.
Similarly, meet with an accountant, preferably one that's franchise savvy. There are numerous franchise businesses for accountants and that's a good way to find a professional to help you.
You and your accountant should review your financial situation and look at your business plan and financial projections. How long can you last, for example, without any income? Plan for the worst case scenario!
You can find legal and accounting professionals at franchise expos, on FranchiseExpo.com, and through franchise associations, such as the International Franchise Association.
So there you have it: seven steps to success as a franchisee. In the event you're the person who decides, "I think it's time I buy a franchise," you now know exactly what to do, and how to do it.
Don't let fear dash your dream for buying a franchise. You can step your way to success as a franchisee.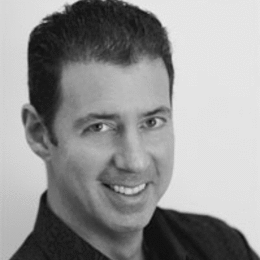 Rob Lancit
Vice President-Internet Brands, MFV Expositions
Master Franchises - The Basics
If you are interested in purchasing a master franchise. Before we get to those master franchise business opportunities, let's go over just what a master franchise is.