Funding your Small Business or Franchise: The Dos (and Don'ts)
Are you ready to become a small business or franchise owner? If you're like most prospective entrepreneurs, you'll need to finance part or all of your business purchase. Ensuring you have an appropriately structured funding plan is often the key to long-term success and profitability.
You can start off on the right foot by following these key Do's and Don'ts:
Do get your financial house in order. Lenders (and franchisors) have certain minimum criteria when it comes to approving franchisee candidates. For example, some may require a minimum net worth and a certain amount in liquid assets. It would benefit you to do your financial homework in advance – for example: find out your credit score, calculate your debt to income ratio, and even update your resume.
Do create a business plan.  A business plan serves as a road map for the newly formed business, with key points identified and checkpoints along the way to help control the path and the trajectory of a business.  Then, as the business is established, monitor the progress and update the plan for a new set of goals – a business should evolve, and as it does, so do the objectives.
Do consider all your funding options. Some of the more popular options include SBA loans, traditional loans, alternative lending, home equity financing, franchisor-specific financing programs.  If you have retirement funds, you should also consider a ROBS (Rollover for Business Start-ups).  This arrangement allows you to use your 401(k), IRA or other qualified retirement plan to start a new business without upfront taxes and penalties.
Do get pre-qualified. Why wouldn't you want to find out how much funding you might pre-qualify for in advance? You do this with a home, why not a business? By getting pre-qualified through a funding provider, you can better identify what you can afford. Some pre-qualification programs are even offered free of charge!
Do your due diligence. Once you have an idea of the amount of funding needed, make sure you find a qualified funding partner who can help you meet your goals.
Don't try to do it all by yourself.  A great piece of advice is to surround yourself with experts in various areas of your new business.  Outsourcing and asking for help will help you maintain your sanity, and allow you the opportunity to get your business off the ground.
Don't give up if you were rejected by a bank. Many candidates go to their local bank assuming they would be the best place to start for securing a loan. Then they get turned down once or multiple times and give up. In reality, it could just be the bank wasn't interested in the concept you were pursuing. By utilizing a funding partner who works with multiple lenders (and knows which lenders prefer which concepts), you increase your chances of securing multiple loan offers and can choose the one with the best terms.
Don't underestimate how much funding you'll need. One of the leading causes of small business failure is undercapitalization or insufficient funding. Most new business owners need more working capital than they anticipate, so making sure you have enough of a buffer to help with any unexpected operating costs is critical.
Don't assume all funding providers are the same. Not all funding partners are created equal, so do your homework to determine which one might be the best fit for you. Some things you may want to take into consideration include:  the number of years in operation, the variety (or lack of) funding options, their approval success rating.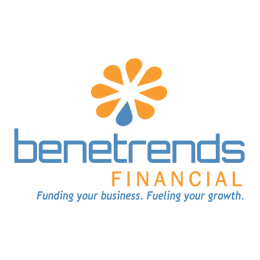 Benetrends Financial
CEO
The Top Types of Franchises to Own in 2019
There are several factors we can examine that are independent of the prospective franchisee that can determine which are the top franchises to own. Here is a list of the top franchises to own in 2019.
Franchisee or Independent Ownership: Weighing the Pros and Cons
Business ownership demands consistent assessment and decision-making, regardless of the path entrepreneurs choose. While franchises offer the independence of small business ownership supported by the benefits of a big business network, it's not for everyone.