From the Outside Looking In: Building Your Franchise Dream Team through Outsourcing
By Mark Siebert, CEO, iFranchise Group
When potential franchisors ask me if they can develop their franchise program without outside help, they are often surprised to hear the answer: Of course they can. The problem is they're asking the wrong question. The more important question is whether they should go it alone.
Starting a new franchise program takes time and substantial effort. Done right, it requires competitive research, a well-conceived strategic plan, sophisticated financial modeling, detailed and compliant operations manuals and training programs, a comprehensive marketing plan, well-developed collateral materials including an e-brochure and a franchise website, and a properly designed and executed sales strategy.
If you (or your staff) take the time out of your 60-plus-hour weeks to do all of these tasks, something has to give—usually the core business. A part-time effort that conserves your time will only delay your market entry. As the months pass, the window of opportunity may start closing. And, competitors are not sitting on the sidelines waiting for you to catch up.
Instead, you can outsource much of this work to outside firms with experience in franchising (development, consulting, legal, and others) whose full-time jobs are to satisfy the needs of a business ready for expansion. And assuming you choose wisely, these resources will have the experience and the resources to complete these diverse tasks much more quickly and accurately than you would on your own.
While you focus on your business, your "new team" does the heavy lifting—and gets you to market faster in the process. Ultimately, using expert consultants, lawyers and other outsource partners when building your franchise business is the best way to avoid mistakes, grow faster, and operate more profitably.
Why You Should Hire a Franchise Development Consultant
Hiring outside consultants to help build your franchise program from the get-go is a good idea, even if you are a larger company with access to internal resources, for the following reasons:
To avoid mistakes. Often, when seemingly minor calculation errors are incorporated into the structuring of a franchise program (such as underestimating the appropriate royalty percentage to charge future franchisees), you may not even know about their true effects until multiple years and franchise agreements later; this could have a huge impact on your long-term profitability.
To gain insight and knowledge. Advisors bring insight from their previous work with other businesses like yours, the industry data they collect, and their years of experience in the industry.
Reduced liability. Franchising is a highly regulated field. Good advisors know where the landmines are buried and can help you avoid potential disaster. Your advisors should have solid business knowledge of what legal hoops you need to jump through and how to avoid areas of potential liability in areas such as the drafting of your operations manual, which can help you avoid costly lawsuits.
Greater speed to market. While your internal staff would need to wrestle with other priorities, when you hire an advisor, their sole focus is on developing your franchise program. You and your staff can continue to focus on what needs to be done to run your current business while your advisors complete longer-term tasks necessary for future growth.
To reduce risk and improve results. In the end, it is all about decreasing the chance of failure in a new business model. And, in conjunction with that reduced risk, it is about improved franchise sales, increased revenues, and lowered expenses.
To take advantage of these benefits, choose your advisors wisely. Compare firms on criteria such as quality of people, diversity and relevance of experience, track record of successful clients, breadth of service offering, institutional knowledge, reputation, and references. In today's world, location is rarely an important factor. And given the importance of the decisions that are being made, price should only come into play when comparing two firms that you feel are comparable in terms of their ability to generate results.
Why You Should Hire Expert Franchise Legal Counsel
It is important to note that finding a franchise consultant first is vital. Your consultants, if they are good, will not only tell you how to franchise, but will tell you first if franchising is even the right expansion strategy for you. Hiring a franchise attorney before settling on this strategy can be a waste of time and money if you end up going down the wrong path. Moreover, finalizing your business decisions prior to engaging counsel will serve to make your lawyer's time more efficient—thereby reducing your overall legal costs.
So. once you have settled on a consultant you plan to use to help build your program, you will then want to hire a separate franchise attorney to create the necessary legal documents and provide legal advice.
Creating the legal documents required to franchise is not something that can be easily or properly done by your in-house corporate counsel or your real estate attorney. Franchise law is very specialized and, considering the patchwork quilt of laws across the U.S., it is also highly complex.
A reputable franchise consulting company will never do your legal documents themselves. Aside from the fact that it would be the unauthorized practice of law, there are conflicts of interest and numerous other issues that would cause any ethical consulting firm to avoid this practice. And any good consulting firm should be able to provide you with referrals to highly-experienced franchise law firms.
Outsourcing Additional Functions
Many franchisors also outsource one or more job functions in the early stages of franchise system development. Outsourcing is often an appropriate strategy in the initial growth phase, when cash flow does not yet justify hiring new full-time staff. Likewise, when a specific skill is required and the expertise is not available in-house, outsourcing can be an invaluable tool. Some of the additional functions you may consider outsourcing include, but are not limited to:
Branding
Public relations

SEO and social media activities

Franchise sales
Accounting
Real estate
Construction
You can easily outsource some or all of these added functions—either as a short-term, stopgap measure or on a long-term basis, depending on your goals and your plans for growth. Overall, whether you outsource some or all of your franchising tasks, once you have the vital members of your franchise "dream team" in place, you can start turning your plans for intelligent, effective business expansion into reality, and ideally much more quickly and efficiently than you could have if you'd try to go it alone in the first place.
***
Mark Siebert is CEO of the leading franchise consulting firm iFranchise Group. Reach him at 708.957.2300 or info@ifranchisegroup.com. His book is Franchise Your Business: The Guide to Employing the Greatest Growth Strategy Ever.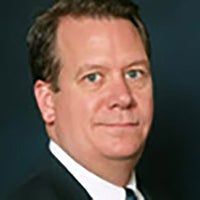 Mark Siebert
Founder of the iFranchise Group
Why Cafés Make Such Good Franchises?
Cafés have long been established as a successful form of franchise, nearly ubiquitous. If you would like to learn more about café franchises or begin the process of starting your own café franchise, please contact Be The Boss.
How Do You Franchise an Internet Marketing Business?
Top internet marketing franchises can ride the crest of these new, innovative ways and that is why businesses are turning to them to handle their digital marketing campaigns. To learn more about internet marketing franchises, please contact us.
How to Avoid a Bad Franchise Opportunity
With hundreds of superior franchise opportunities available today, there is no reason for you to settle for less than the best opportunity in your investment range.