FranConnect
About Us
Before FranConnect, there was no technology built specifically for franchisors to effectively manage their business through the entire franchise lifecycle. Franchisors used massive spreadsheets, expensive home-grown solutions and customized systems, and numerous point solutions to manage the various stages of a franchise.
Enter FranConnect. In 2000, FranConnect launched its journey to provide a comprehensive software to franchisors to help them effectively manage their business through the entire franchise lifecycle: develop, open, engage, and market, complete with a detailed view on performance at each stage. Information flows freely from stage to stage, and you can see a detailed view of performance at each stage so you can make better business decisions. We constantly evolve as we learn what our customers want and need. Our team consists of Certified Franchise Executives (CFE), so we know what your challenges are and where the pitfalls are. And we're here to help. More than 600 brands and 110,000 franchisees rely on FranConnect, which is why we are the #1 company in franchising software. We enable you to award more units and make those units more successful. Your life revolves around franchising, and so does ours. So come on, jump aboard. This is a bandwagon you definitely want in on.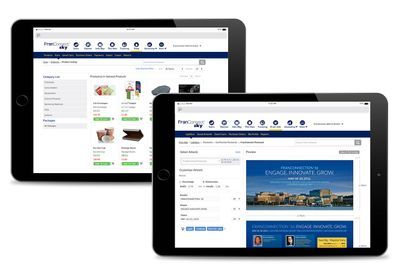 Our Services
Franchise management software for 600+ franchise brands and 110,000+ franchisees
Franchise Software for…
Miller, Ross & Goldman
Over our 20+ years in business, Miller, Ross & Goldman has recovered millions in lost revenue for Franchisor Clients in virtually every industry. We will successfully recover past-due royalties, marketing fees and event costs quickly, while actually bridging your Franchisee business relationships and ensuring more disciplined financial compliance in the future.