Franchisors and Franchise Candidates Should Focus on Five Important Areas
Whether it's a franchisee operating a franchise or a candidate evaluating a franchise, when the franchisor and franchise candidates focus on the following five areas, the potential for a successful franchise system will increase. Of course, all franchise evaluations need to be detailed and in-depth; however, the following deserve added focus:
1. The royalty, ad fund and other fees determine the franchise operating margins.
Since the majority of franchisors charge franchisees continuing franchise fees based on revenues and include other fees such as advertising fund and software fees the fees should be totaled to identify the actual monthly costs. In some case's a candidate pays more attention to the royalty fees but there are other fees that taken together can represent a substantial expense. Some franchisors are introducing a variable royalty program, as way to reward and incentivize franchisee revenue growth.
2. Training programs are top quality.
Initial and on-going franchisee training programs must be well constructed and professionally presented. In many companies the training department is one area that can be underfunded. In the case of franchise companies, the importance of initial and on-going training is a key component of a successful franchise network. The complexity and amount of training will vary based upon type of franchise, for example in the QSR sector. However, what is important is that the training be complete, thorough and well presented.
When a franchisee has a small or unprotected territory, the ability of a particular franchise to maximize their full potential can be limited. There needs to be a certain amount of opportunity when it comes to a franchisee territory. The best way to evaluate the territory issue is for franchisors to conduct on-going marketing studies and measure franchisee performance and satisfaction. Prospective franchisees need to conduct their own market study and speak with existing franchisees.
4. Franchisor leadership and staff have a high level of business and franchise competency.
A franchise is a unique business model that requires a particular brand of leadership. First of all, franchisees have a dependency upon the ability of the franchisor to administer, lead and support the franchise network. Secondly, from a relationship standpoint, franchisees as an investor in the franchise network and a quasi- independent business owner, requires franchisor leadership that recognizes this fact and is capable of meeting their needs.
5. The franchisor provides a detailed Item 19 disclosure.
Since the majority of franchisors now make an Item 19 disclosure prospective franchisees are able to obtain financial information. The more detailed the financial data the easier a franchise candidate can construct realistic pro forma financial and cash flow statements. If the franchisor doesn't make an Item 19 disclosure many candidates will walk away. Being a start-up franchisor should be the only reason for not making an Item 19 disclosure.
Both franchisors and individuals considering a franchise should pay attention to five important areas of a franchise program. These areas are a key component of any successful franchise program.
Visit BeTheBoss.com where you can search for opportunities by industry, investment level and area while researching the franchise industry as a whole using its free resources.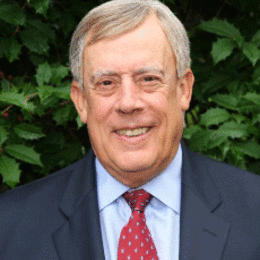 Ed Teixeira
COO, Franchise Grade
Transgendered Employees in the Workplace
Lesbian, gay, bisexual and transgender rights continue to gain momentum and awareness in the media, the court system, and the legislature. Significant changes in the law promotive of ensuring equal opportunities exist within the workplace.