Franchisors: If You Don't Ask, Franchisees Won't Tell
In today's high tech age there are numerous ways that franchisors can communicate with their franchisees which is important, because franchisors need to have on-going communication with their franchisees.
There is a belief on the part of some franchisors, that if a franchisee doesn't complain it's an indication that the franchisee is satisfied with their franchise. In other words, no news is good news. This philosophy can cause a franchisor to minimize communication with their franchisees, unless there is an issue with the franchise contract. Although this doesn't make business sense, it does happen.
Franchisors need to communicate with their franchisees on a regular basis, otherwise if franchisees have a serious problem they will tend to communicate among themselves. Franchisees that have an issue with their franchisor will often discuss the problem among their fellow franchisees before franchisor staff may become aware of the problem.
Franchisors that have open and on-going communication with their franchisees can prevent a situation from getting out of control. Although the use of franchisee surveys can play an important role in uncovering problems and identifying franchisee satisfaction issues, there is no substitute for an active communication flow between both parties.
Benefits of On-going Franchisee communication:
Provides a forum to obtain feedback from both parties on a regular basis
Presents the opportunity to discuss and comment on new programs, products or services
Uncover potential problems, before they get out of control
Solicit suggestions and ideas from franchisees
The franchisor can introduce new programs and procedures to test the waters
Methods of communicating with franchisees:
Webinars
An independent franchisee association
Regional meetings
Conference calls
Newsletters
Intranet
Skyping
Franchisors should maintain an open and scheduled communication flow with their franchisees. This practice will foster positive franchise relations and create an atmosphere where both parties can have a free exchange of information.
In the absence of on-going communications a franchisor faces the risk of being isolated from its franchisee network.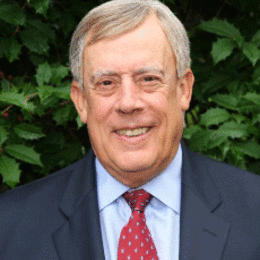 Ed Teixeira
COO, Franchise Grade
5 Must-Know Tips of Facebook Advertising
If you're still not convinced, you can check out millions of success stories whereby Facebook has helped brands with their brand awareness, consideration and lead generation.
Five Questions You've Got to Ask a Franchisee
One of your most important resources is existing franchisees, so make the most of your time with them. Here are the top five questions you should ask to get a real idea of how the franchise business works.