Franchising Timing
By Harold Kestenbaum
When Should You Franchise Your Business?
There is something to be said about timing when considering a business endeavor especially when you are preparing yourself and your business to begin the process of expansion through franchising. You need to be ready, and your prospective franchisees need to be ready, otherwise the outcome of your franchise program can be hit or miss. This isn't the kind of business endeavor you want to miss.
What to consider before you franchise.
First, you must understand what an undertaking it is to franchise your business. Expanding your brand via franchising looks altogether different than any other type of business growth. It is exciting, and an excellent way to expand quickly with less expense! But did you know there is an entire, separate list of laws that must be adhered to when owning a franchise? Franchise laws were put in place to protect franchisors and franchisees. It is completely different than other business laws and will affect everything from your messaging and marketing to the legal documents and registrations you must provide and adhere to.
Next, like law, the franchise sales process is unlike consumer sales. This takes special training so that you and your sales team remain legally compliant, know how to find your specific target market, and know how to handle them once you find them. A most seasoned consumer salesperson will find themselves in unfamiliar territory when they are trained in franchise sales.
Like all things in business, money matters. Franchising is not inexpensive, but you will want to make sure you have the means to develop a program, which will be determined by how much help you need, and how long the process takes. You will need enough working capital to keep things afloat while you go through the franchising process. Depending on what states you target, getting an entire franchise program up and running can take up to a year or more.
Consider the timing for franchise candidates.
Once you are ready, you will want to target an audience of franchisees who are also ready. People are quick to think about what kind of business they are interested in. They've certainly thought about where they want to open a business, and likely how they are going to pull their resources together. It seems when to invest in a franchise is the last consideration and may be the final reason for a prospect to move forward. If you time the launch of your program correctly, you can provide the when for your next franchisee, and close the deal.
Give thought to seasonality.
Time in our lives is often measured by season. It's no different in business, and especially franchising. There is the ebb and flow of each industry to consider, but also a seasonality to the franchising industry in general. A savvy prospective franchisee will take this into consideration, and if they aren't savvy, you can guide them
Just as a children's enrichment franchise concept will take the school calendar into consideration, franchisors can get busy recruiting new franchisees based on the ebb and flow of the franchise sales' year. You won't find it in most books on franchising but ask any franchise development marketer if there is a seasonality to franchise sales, and they'll confirm that there is, Q1 and Q3, respectively. This is a time to offer deals or sales incentives with your very motivated franchisor sales team. Take the franchise calendar into consideration when seeking out new franchisees. Marketing during the right time of year may significantly improve the pool of franchise candidates.
In Summary
Becoming a franchisor is exciting! Just be sure to do a fair amount of discovery yourself, before and during the franchise process. Take the time to consider how much you know, what resources are available to help you, the costs involved, and importantly, the timing – for you and your prospective franchisees.
The franchise lawyers at Spadea Lignana are responsible for drafting and maintaining Franchise Disclosure Documents, searching and filing trademarks, helping with M&A due diligence, litigating disputes and handling general legal needs for hundreds of franchisor and franchisee clients nationwide. The experienced partners have been executives for national franchise brands, and some were franchisees themselves, providing an unmatched business perspective giving clients real world practical solutions. Visit www.spadealaw.com.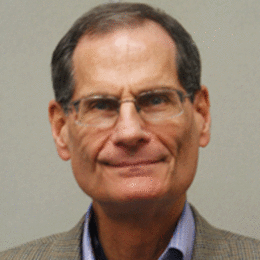 Harold L. Kestenbaum, Esq.
Partner, Spadea Lignana Attorneys at Law
A Case for Competition...
I've worked with hundreds of people exploring business ownership, and there are some common thinking patterns, errors actually, that I come across regularly. One has to do with the competition.