Franchising Technology That Disrupts Business Models
Contemporary franchisors value innovation an incorporate new ideas that may disrupt and improve upon an existing business model. Technology improves upon the business model—from the preparation fast foods to the delivery of professional services. As an example, the real estate industry had been stagnated by an antiquated business model. The largest traditional agencies used to represent 80% of the market. Such firms operate under the broker-independent contractor model of hiring real estate agents in droves knowing that the retention rate would be minimal. This labor intensive model was based on hours of floor time, open house attendance, and cold calling. It was a numbers game. Agents were not fulfilled. Brokers used to perceive the career focus of the agent as one of open houses, monthly mailers and a 50% split of anything they earned. Franchisors entered the marketplace and addressed the malaise through better innovative commission concepts, agent retention strategies, and the technology of the Internet. Today, franchisors represent the lion's share of the real estate industry. Many of the traditional agencies have incorporated their revamped technology concepts and marketed them to franchisees.
The traditional business model focused on the needs of the broker—not on the industry or the agent. When the National Association of Realtors, NAR, did their technology survey, more than half of the agents stated that they wanted more in the way of technology help and services from their brokers. Most agents regard this business as a 24/7 profession. Technology allows them to handle clients remotely, online and without sacrificing valuable time. As Independent Contractors under the auspices of a broker, they know that it take technological access rather than floor time to be successful. In fact, most consumers shop for their agents online. Technology allows agents to provide impressive services in a manner in which most shoppers prefer to shop—in the convenience of their own home.
Some of the nation's largest and most well-known real estate brokerage firms are now global franchises. Franchises such as Century 21, RE/MAX and Coldwell Banker have offices worldwide. Franchises share common branding, operational excellence, and agent recruitment methods. They have become disruptors of the old paradigm because they offer what traditional brokers never provided: equitable commission splits, sales and lead management, passive retirement income strategies, and state of the art technology. Franchising systems provide global brand marks and innovative technology that enable franchisees and their independent agents to attract and engage prospects in an effort to deliver a positive real estate transaction experience. The most disruptive practice of all is granting a "benefit" program for the independent self-employed agent. Through a loophole in the IRS code, these agents can participate in a quasi-retirement opportunity. Franchisors have capitalized on the ability to give back to the agents that recruit good agents, manage clients and produce sales.
Franchising technology addressed retention issue issues head on. Through innovation and the use of technology, franchisors offer a disruption of the traditional compensation model as well. Real Estate franchisors offer up to 100% Commission! Agents and franchisees pay into the royalty pool and they cover their administrative "desk" fees separately.
When a broker decides to go with a real estate franchise, it's normally for the instant brand recognition, technological operations, and ongoing support. Through market analysis of antiquated industry practices, franchisors used technology to incorporate independence, respect and a modicum of self-realization. The industry was disrupted by high-tech operational excellence and a spirit of humanity that participants in the industry were striving for.
Technology in franchising has merged online concepts with professional service delivery in many other industries. There has been disruption in the fields of accounting and bookkeeping, business and medical counseling and even inviting a life coach or yogi into one's living room.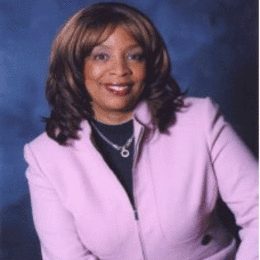 Elayne McClaine
Regional Director
The Nuts and Bolts
January started with a real celebration of the economy, business and franchising! Interest is high and activity is really breaking records.
The Best Ways to Build Your Franchise Business
The easiest way is to sell more to you present customers. The second most effective way is to try to sell more to your past customers, and the third best way is to get your present and past customers to refer potential new customers to you.