Franchising: POS Data is a Goldmine, Unlocking It is a Challenge
This article isthe first in a three-part series designed to show you how to use your POS datato retain customers, attract new customers and radically improve yourfranchise's performance. In this article, I will focus on the challengesinherent in unlocking and using your POS data.
Your POS (point ofsale) system is the lifeline of your operations. The primary purpose of a POSsystem is to provide an efficient way to exchange product for money. At theirbest, POS software systems do more than simply accept payments and processsales. They manage the flow of inventory in and out of each franchise location,and can provide additional time-saving features such as staff management,customer data gathering, task automation and other capabilities that make iteasier to run and grow your business.
Because theyrecord every transaction as it happens, POS systems have unbelievable amountsof data locked up. This POS data is invaluable to the franchise system as awhole and to each franchisee for performance improvement and marketing purposes. POS data has the potential to give franchisees aclear picture of their store's performance and to sharpen their competitiveedge.
POS data can give you a focused approach to marketing, allowing you totarget customers based on how much they spend, how often they purchase, andeven what they buy. Using thisdata effectively can help franchisees win theloyalty of their best customers and attract more of those customers, as well asbenchmark and improve their performance with real-time sales and operationsreporting and targets.
However, unlockingPOS data for the franchise system presents significant challenges. Historically,most franchisors have approved more than one POS vendor, which means thefranchise system often has its data locked up in different software systems andformats.
In addition, thePOS software and database usually is hosted onsite at the franchisee location. A400 unit franchise system might have 400 individual databases, and to makethings more complex, there can be as many different data formats as there arePOS systems. Therefore, even when franchisees submit their data to thefranchisor accurately and consistently, multiple formats make it difficult to benchmarkand compare performance and to use the data for targeted marketing and customerretention.
The only efficientand effective way to overcome the challenges associated with different dataformats and access is to have a utility that configures an automated dataextraction from each POS vendor and version, and then normalizes the data intoa single format that can be used for marketing and analytics.
The next articlein this three-part series will focus on solutions to the challenges involved inunlocking and using your POS data to retain your best customers, win new keyclients and improve performance at your store and across your franchise.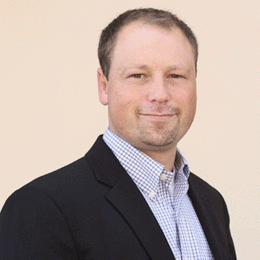 Bryce Ebeling
CEO, LoyaltyGenerator
4 of the Best Franchises to Open
Opening a franchise is a long term goal for many hard working people with an entrepreneurial spirit. Here are four of the best franchises to open to find the success you seek.