Franchising is Full of B.S.™
Whether we realize it or not, everything we do in life and business is based on Behavioral Sciences. How our mind works and decisions are made or activities performed are all based on the connection between your brain and your heart. They work as a team. Science has proven it.
The mind bases decisions and activities on the intellectual part of making decisions that are best for us. The heart is the emotional anchor for decisions and activities.
In fact, people even learn differently. Some learn kinesthetically, or by how they feel, while others learn by what they hear (auditory) and others learn by what they see (visual).
How then, do you tie the two together and understand why we do what we do?; How can the brain and heart, as a team, become a predictable process for us to make better decisions?
We, at the Navigator, call it Behavioral Mapping™
We realized many years ago that what is important to understand is an individual's personal value system.  The key to understanding this is first, that everyone possesses one. We all have a value system, yet we are all wired differently – just like computer software.  This is how decisions are typically made.
However, a person's value system is a very complex process to understand.  Yet, without understanding it we will never truly understand why we make decisions the way we do.  How often have you scratched your head wondering why someone did what they just did?  The truth is they think their behavior is perfectly acceptable – and it is – at least for them.
Surprise!  It is more than just listening.  It is understanding just how different each person is and requires delving into the core of behavioral sciences.
What causes this to occur?
It's really very simple.  Each individual has their own individual "point of reference," based on their individual value system and there is not a "one-size fits all" solution for either business or generally speaking, in life.
Every company I have come across during the past 40+ years, is always very proud of their training and support programs.  Yet, they are silent to the individual needs of the operator – as a person.  If sales are not where they should be the automatic reaction is that they "need more training!"  So, the company increases the training costs and yet the sales still remain stagnant.
We believe it has nothing to do with the procedural, tactical and process training related to operating the business model.  It has everything to do with the operator or the employee – the individual.  It is inside them.  It is their individual behavior that will affect success or failure much more than just training.  It is more than just a "profile" and takes more than an assessment to understand.  Listen to a motivational speaker and they say exactly the same thing: "Success comes from within."
Every aspect of our life and business is affected by Behavioral Sciences.
Understanding the motivations, boundaries and acceptance of what is right or wrong or what suits an individual the best is the best way to understanding how Behavioral Sciences is key to franchisee and franchisor success. The Franchise Navigator has been the "go to" assessment tool that franchisors have used for almost 20 years to understand the B.S. of franchising and predict franchise success!
The good news is you don't need to become a Behavioral Psychologist.
This article is an excerpt from our upcoming eBook entitled, "Franchising is Full of B.S."
Visit BeTheBoss.com where you can search for opportunities by industry, investment level and area while researching the franchise industry as a whole using its free resources.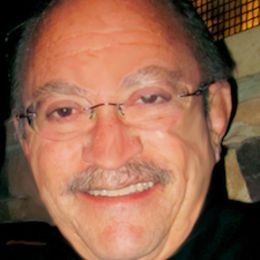 Craig Slavin
President/Founder, Franchise Navigator
The Coming Trade Turmoil
There is no guarantee on the ultimate outcome of the trade pressure President Trump will apply. But once he does, you should be aware of how it might affect your business and be prepared with some thoughts on how to react.