Franchising in the Post COVID Shutdown Era: The Time is Now to Change the Future
The pandemic has brought many changes across all industries, franchising notwithstanding. People have been displaced, projects put on hold, and in some cases business owners have had to rethink how or if they will be able to operate their businesses. As contrary as it may seem, however, now is the ideal time for potential franchisees to consider business ownership through franchising. And, therefore, it's an important time for franchisors to provide compelling reasons for franchisee candidates to consider them. As individuals have taken the time to reflect and plan for their futures during the shutdowns and in the subsequent reopening periods, smart franchisors have also stayed busy making their concepts relevant and attractive – not just for consumers, but also for potential franchise buyers.
Building Confidence in Investment Opportunities
Business models have had to adapt for the new normal, so this means good things for franchisees, too. Every move franchise systems have made to better their operations has created a better value for prospective franchise buyers. Best-practice procedures are what set systems apart, and the more optimized the system, the more appealing the investment. Systemic adjustments have been happening behind the scenes of many businesses during the shutdown and reopening process. Businesses experiencing razor thin margins are now carefully controlling costs and keeping labor and waste in line in order to survive. This can be viewed as a positive for franchisees who invest in businesses now and plan to grow them in the future.
In some cases, the best way to minimize costs and maximize revenue opportunities has been achieved by adjusting operations to better meet consumer demand during this unprecedented time. Retail or restaurant businesses that have leveraged new service models like curbside pick-up or implemented contactless technology tools are not only able to serve customers better, they will appeal more to franchise buyers. The ability to be agile during a time of uncertainty can only reflect well on the management team at the helm of a franchise system. When franchisors help their network evaluate and improve policies and practices for safety, sanitation, customer service and employee satisfaction, those practices will serve them well during the potential franchise buyer's validation process.
The Benefits of Disruption
Hesitancy to make the move into franchise ownership is a form of resistance to change. The risk of leaving a career, no matter how unfulfilling, can be a frightening one. Investing life savings after a lay-off, or at any time, requires a huge leap of faith. The waterfall of events that have come from COVID-19 during the first and second quarters of 2020 have certainly forced the hand for some, but a time like now may be just the push other investors need. Both the professionally displaced and those seeking opportunity have the chance to take control of their futures, in a way they may not have considered before. In addition, the disruption in business has allowed franchisors to take a step back and reevaluate not only their processes, but also their missions, purpose and focus. The combination of events shines some light during a time that has otherwise seemed rather dark.
Leveraging the Economy as it Bounces Back
Perhaps most notable, and for some most surprising, is the news that now is exactly the right time to invest in a franchise. With the current economic climate, the post-shutdown economy can only get better: there is just one direction we can go from the total standstill we have seen so far this year, and that is up. Historically, when unemployment is high, interest in franchising increases. Plus, local businesses are being supported by their communities like no time in recent history. There will likely be better access to financing and prime real estate as we navigate the new normal. Further, certain industries will thrive in the wake of a global health pandemic. Sectors in commercial cleaning, courier or delivery services, and home-based businesses are some that will answer new demands in the COVID-19 era.
We have seen challenging times before, though nothing like what we are facing today; we (individually and as business/franchise communities) will be forever changed by what we have gone through. But there is an opportunity here to really get it right. If you've spent any time at all – either before quarantine, during it, or as we gradually come out of it – thinking about franchise ownership and all it has to offer, now is a good time to act. And now is not only a good time for potential franchise investors looking to build their own futures; it is also good for franchisors who are savvy enough to have used this time as an opportunity to improve their models and, consequently, their franchise sales results.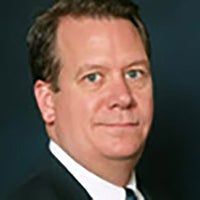 Mark Siebert
Founder of the iFranchise Group
FAQs About Staffing Franchises
Staffing franchises are doing very well right now across America. But why? And is a staffing franchise the right kind of franchise for you? Here are some frequently asked questions about staffing franchises.