Franchising in 2022: Why Some States See Record Growth and Others Lag Behind
By: Harold Kestenbaum
2021 was an exceptionally strong year for franchisors and franchisees; what a comeback they made after two rollercoaster years of uncertainty across all factors on the franchise front. According to FranData and the International Franchise Association's latest Franchise Outlook, 2022 will be another good year. Generally, the franchise industry will experience continued growth, but a lot will have to do with where franchise owners conduct business.
You may ask, why is there any discrepancy at all? The entire country experienced – may still be experiencing – the pandemic. Government programs were sweeping. We were "all in this together." If that is the case, then why are franchises in some states flourishing and others not so much? In fact, according FranData, western and southern states are the lucky ones.
It's a complex question that can be broken down to three main components: State economy, state legislation, and type of industry. Each of these elements intertwine and affect the other. Let's look at each to get a better understanding of why franchise business owners in certain states are flying high, while others are barely hanging on.
State Economy
State economies are driven by the jobs market, which is driven by migration/housing, available workforce, and consumer behavior. Migration became a huge factor during the pandemic. With the transition of office workers to remote workers, employees were able to relocate to states with better costs of living and quality of life.
States with large populations of entry level workers gave a significant boost to the restaurant, QSR and lodging industries. Table service restaurants and QSR establishments were also affected by consumer behavior. Dining locales turned their operations upside down to accommodate curbside pick-up and delivery services. Small retail businesses got savvy with ecommerce.
Top performing states for franchising enjoy a healthy state economy based on the growth of each of these factors.
Legislation
Legislation is an extremely significant component that can determine how well a business performs. The franchising industry is already highly regulated at the Federal level to protect all parties, but it's the state legislation that allows businesses to thrive – or not – within those regulations. State legislation like California's FAST Act or AB5 bill grossly hinder franchise opportunities in that state. The opposite is true in Tennessee and South Carolina, two states not yet required to adhere to minimum wage requirements, which allow franchise owners to begin operations quickly. Business owners are migrating toward states with more welcoming business climates.
Types of Businesses
We now know that western and southern states – specifically, Texas, Florida, Arizona, South Carolina, Idaho, Tennessee, North Carolina, Montana, Nebraska, and Nevada – are excellent places for franchise owners to set up shop, but the type of shop they set up may make a difference to their bottom line. FranData predicts the top performing franchise industries in 2022 will be Personal Services, Commercial and Residential Services, Restaurants, QSR, and Lodging.
When we combine quality of life, business-friendly legislation, and a location bolstered by consumers seeking the goods or services from within leading industry types, we create a perfect storm of opportunity for franchisors and franchisees. For example, personal service industry growth is reflective of resumed business travel, vacations, dining out and entertainment. If you look at our top ten exceptionally friendly franchise states, you'll find tourism toward the top of their GDP.
The same is true for the Residential Services industry. As business owners migrate to these states, the housing market increases. Couple that with people spending more time in their homes working, and the need for home services increases.
States with high populations of entry-level workers provide franchise owners the opportunity for job creation. For some, that's the best part of franchise ownership!
Compliment or Complicate
As apparent as it is that each component – economy, legislation, and business type – affects the other, it's important to note they each either compliment or complicate the other depending on the state wherein they operate. Even the most ardent thrill seekers are ready for the economic roller coaster they've been on the last two years to steady itself, as long as they still get to ride to the top. For some, the ride in 2022 will likely still move them forward, albeit a bit more slowly.
The franchise lawyers at Spadea Lignana are responsible for drafting and maintaining Franchise Disclosure Documents, searching and filing trademarks, helping with M&A due diligence, litigating disputes and handling general legal needs for hundreds of franchisor and franchisee clients nationwide. The experienced partners have been executives for national franchise brands, and some were franchisees themselves, providing an unmatched business perspective giving clients real world practical solutions. Visit www.spadealaw.com.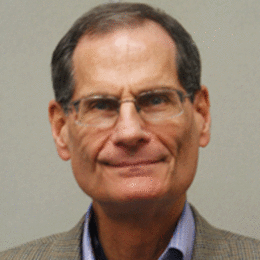 Harold L. Kestenbaum, Esq.
Partner, Spadea Lignana Attorneys at Law
4 Benefits to Running a Kiosk Franchise
Kiosk franchises are franchised businesses that operate out of kiosks. But what are the benefits of running a kiosk franchise? This article will go over four of them.
Where will Passion Take You in Business?
As an entrepreneur & coach specializing in helping people find great businesses to invest in, I find lots of people having that exact question – they want to feel excited about a business, and get confused where "passion" really fits in.