Franchising As The Second Act
Outplaced executives with skills in professional services have many choices for the second act of life's career drama. They may retire. Or they may opt to serve as a social entrepreneur—making money for a non-profit cause. Many may opt to become an independent contractor. Ex-executives have valuable skills in accounting, human resources or varied digital technologies. Franchising in a professional services industry could be the perfect casting. Waiting in the wings to become an independent consultant may be ideal. However, if one compares the longevity of a start-up consultancy to a more formalinized venture, it might be worth it to invest in a business or personal service franchise.
Starring in the second act of one's career may not be as lucrative as a cushy corporate job. The entrepreneurial journey may lead to long hours and a shaky infrastructure. Once downsized or right- sized the prospect of becoming a consultant might limit one's ability to create a sustainable small business. Many independent contractors set up entrepreneurial ventures that are not considered a true entrepreneurial concern. The firm is run by a solo artist who is trained in one role. The limitation to earning potential is determined by the maximum number of engagements they can service per day or per week. Professional services franchise provides a system to perform as lead producer. When an outplaced candidate considers starting a practice versus buying a franchise they should consider the short term trip around the learning curve and the ability to grown and earn beyond the limitation of a solo performance. Outplaced executives were prone to putting up a shingle and operating as an independent contractor from home. There are limitations to taking on this role. It's hard to replicate oneself if you are a one man show. It's impossible to maximize growth potential if there is no infrastructure, organization plan or proven business model. Often independent contractors who are starting out in a one man show feel there is no need for an upfront investment in infrastructure. Prospecting alone is a full time job. Raising funds and keeping books is another full time job.
Why go it alone when you can tap into a formalized franchise that has a system in place. Most independent contractors are non-employer enterprises. A professional services franchise offers a business model that provides a lead generating methodology, software to supplement the lack of staffing. Franchising also offers the independent franchisee a branding platform. Sophisticated social media, technology, pricing and other templates would e in place to move the business along at a faster rate. Costing structures would be in place to predict and deliver return on investment in a more formalize, less random way.
Professional service white collar jobs are debuting in the franchise world with resounding success. Of the top 50 franchises under $50,000 nearly 50% involve professional services such as coaching, financial management, technology solutions and customer service. Executives who have played the role of manager can use their skills to manage a variety businesses from salon suites to printing firms to property management and real estate. Franchise opportunities can accommodate professional skills in a totally unrelated field like health care, fitness, or automotive firms. Professional services franchises can be affordable for those who are entering the scene with a package in hand. Professional services franchises are usually in the modest range. In fact over 30% of all franchises offered require less than $100,000 in investment. Often when these new startups enter the arena they are unaware of all the supportive services they had been provided in their prior corporate environment. If their expertise was in supply chain management, they may know nothing about human resource policies. If their expertise was financial services, they may know nothing of preparing their own website. There was always someone to fix the copier or organize the payroll. Professional services franchises are among the fastest growing because small business owners need technology support and promotional programs. Professional services franchises are also on the rise due to upward trending in outsourcing.
Opportunities abound for those executives that have honed their management or leadership skills. Franchisors are seeking new franchisee talent with professional skills in place. Accomplished executives are favored since they are more sophisticated and require less supervision. These professionals are more likely to become successful multi-unit players. This results in a successful grand finale for both parties.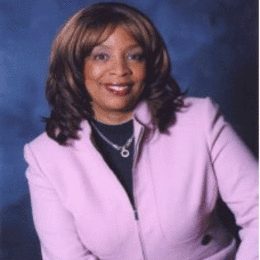 Elayne McClaine
Regional Director
How Business Consulting Franchises Work
To learn more about business consulting franchises and to find out if there are any business consulting franchisors taking franchise applications in your area
Why is Credit score important to Franchisors?
Most popular Franchisors receive endless amounts of applications from individuals looking to join their Franchise. Many of these Franchisors pre-screen these applications and only contact individuals that meet their Franchising requirements.