Franchisee or Independent Ownership: Weighing the Pros and Cons
For the ever-entrepreneurial potential business owner, a battle between owning your own small business or investing in an established franchise concept is one that's waged for years. Of course, it's up to each individual business hopeful to determine what fits their needs, but for either, weighing those options means a thorough education on each model's pros and cons.
Entrepreneurial minded, to a degree
The entrepreneurial spirit is one that drives the potential business owner, but personality type can ultimately have a large impact on which route to follow.
When you start your own business, you're in control over every detail, large and small. Often, those that are very entrepreneurial are looking for the next best way to do things, and could struggle in a franchise model that has specific protocols and rules in place. On the flip side, keep in mind that those that have an ambitious nature can make great franchisees, and their spirit can and should be nurtured, as some of the greatest ideas in franchise history have come from men and women at the franchisee level.
When evaluating opportunities, potential business owners should look at themselves in the mirror and determine their wiliness to play by the rules, while still maintaining that spirit that makes them tick.
Brand validation and marketing
While potential business owners may be experts in their chosen field, not everyone is a robust brand steward and advertising guru. Yes, there are agencies that specialize in small business marketing and local advertising, but many startups are working on a shoestring budget and may not have the funds to invest in a full-fledged marketing effort.
For a franchisee, you're working alongside the power of the chosen brands regional or national push. You'll most likely invest in a local-marketing budget, but a good majority of the ground softening comes via your franchisor creating consumer familiarity to feed your front door traffic.
Hiring and training
Perhaps one of the most overlooked hurdles when it comes to business ownership is the need to make quality hires, and having a great staff is essential to long-term success. For a business owner, the implications of a bad hire are astonishing.According to a study by the Society for Human Resources Management (SHRM), it could cost between two and five times a bad hire's annual salary just to replace them. This is why it's essential to make the right hire the first time, especially in managerial positions.
Franchising holds a big advantage in this regard, as many times there are specific criteria to measure candidate qualifications. The franchisee will make the ultimate hiring decision, but when they're able to work against those standards, they can hopefully make the right choices the first time. Once those hires are in house, franchise-training manuals get them up to speed and contributing more efficiently.
Success rate
"Rookie mistakes" are part of the learning curve when it comes to running a business, whether it's through your own venture or by virtue of franchise. Some business owners may prefer to make those mistakes on their own, and make changes based on outcomes, but often many choose to ride the proverbial coattails of a time-tested franchise system that has overcome those initial challenges.
Business ownership demands consistent assessment and decision-making, regardless of the path entrepreneurs choose. While franchises offer the independence of small business ownership supported by the benefits of a big business network, it's not for everyone. The same can be said for independent ownership. It's up to each individual to select the path that best fits their needs, then dive headfirst into their endeavor.
Robert Stidham is president of Franchise Dynamics, a full-service franchise sales outsourcing firm. Based in Chicago, Franchise Dynamics currently represents a number of emerging to large-sized franchisors in a wide variety of categories throughout the United States and worldwide.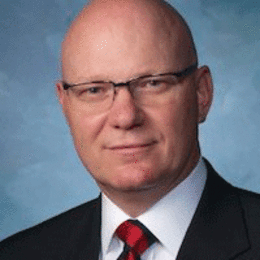 Robert Stidham
President and Chief Development Officer Franchise Dynamics
Start A Franchise
For almost 40 years people have been telling me why they want to buy and start franchises. These reasons include: