Franchise Service Segment on The Rise - 3 Close Encounters
I don't need to read an IFA report to be convinced that residential and commercial services franchising are on the rise This week alone, I personally encountered three; two franchisees and one franchisor, that should be on your short list if you are considering franchise ownership or looking for a second brand.
As in all segments, a willingness to do what it takes, and then some, will help ensure success. These franchisees are willing.
Encounter #1 - Mosquito Squad
Last Sunday morning, my (brand new!) husband and I were walking my old hound dog on our usual route, past the multi-million-dollar renovation on the lake. In front of the palace, as we call it, I spied a tricked-out Mosquito Squad truck. It would have stood out anywhere, but on a Sunday, it was the only vehicle on the construction site.
I stopped and introduced myself and of course, was curious that someone was working on a Sunday. I asked if she was the owner. (I bet Joe $10 that she was). I learned that Kristine Howard and her husband Thomas Holtman bought their Mosquito Squad franchise a few years ago, love it, and were doing very well, thank you very much.
Kristine's response did not surprise me in the least. She was simply doing what it takes to be a top performing franchisee. Specifically, she was leading strategically. In this case, that meant personally working on Sunday morning to avoid the myriad of construction crews that descend on the palace grounds each weekday. She could have assigned the job to a technician, but she didn't feel right about infringing on her staff's family time. Instead, she infringed on her own.
Kristine Howard was doing what it takes; and then some. In my book, Adventures in Franchise Ownership, this type of decision falls under Chapter 8, "Who Is Driving the Bus?!" because she is demonstrating Unplanned Leadership and scoring a boatload of loyalty points from her team and probably the palace owner, by doing so.
Encounter #2 - CertaPro Painters
On Wednesday, I attended the quarterly advisory board meeting of the Titus Center for Franchising (www.pba.edu/titus-center) at Palm Beach Atlantic University. I'm on the internship committee and it was during the committee meeting when second encounter happened. I met Michael Stone, President of CertaPro Painters.
It didn't take long before I heard and felt the man's passion for his business and for his franchisee's success. Michael's mission, in part is to elevate the profession of commercial and residential painting. Elevating that profession to a well-run franchised business model makes complete sense to me given the degree of difficulty required to find, secure and get a painting project completed. It also made sense and cents to the over 100 franchisees that CertaPro currently has on board.
By being a part of the Titus Center for Franchising, this franchise President is also working in Pillar 2 by executing Planned Strategic Leadership. He 'went big' with this commitment to PBA's franchise business students. In my mind, Michael hit the bullseye. His franchisees will double-down on their loyalty to him and the CertaPro brand as his reward.
Encounter #3 - - Squeegee Squad
Two years ago, I received a postcard from Squeegee Squad and got a bid from Jason Zapp, owner of an Orlando franchise. His team did a terrific job and my windows and property were sparkling. The holidays are coming up and I want everything, sparkling when I have family in town.
When I met Jason the first time, I learned very quickly that he was a top performing franchisee and does what it takes to stay there. This time, I didn't have to 'talk franchise' to confirm that he is still growing his business and making money. He showed me how he does it the day we were scheduled to meet to do the walk-through.
Jason called me the morning that we were to meet and apologetically explained that he was not going to be able to meet me as planned. Here's what he said, "One of my key guys had a baby last night and so I can't meet you this morning because I am going to work his jobs today with his crew." Of course, he had me at 'baby' (I owned a child development franchise) however, he really had me because he was showing me, and his staff how he will do what it takes so that his business runs smoothly while respecting the needs of his employees.
We rescheduled, and Jason's team was out last weekend. Well done Jason. And thank you for making my house and windows sparkly again.
Happy Holidays to all and best wishes for you, your family and your success in 2019!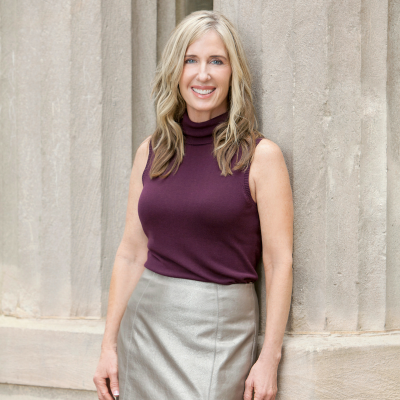 Christy Wilson Delk
Speaker | Writer | Educator
Franchising for Businesswomen
If you're a woman who is looking to become a business owner, it might be tough to know where to start. Are there any franchises that are specifically good for women?