Franchise Renewals
I want to make clear, that it is our intention to renew most of the franchises in the system, but I also want to make clear that we will not give away, even a part of the FUTURE of the larger franchise community, for the sake of someone who is not dedicated to its success.
There are tough decisions. Some of them we made several years ago and some of our current success is based on those. The move to build our system is probably the best example.
In today's tight money market, the wisdom of putting the GREATER burden for development on the company, with its greater financial resources, becomes clear. Growth is essential to ALL of us, if we are to achieve the ever-increasing impact we need. It is EQUALLY vital that the expansion take place according to a plan, because we can't provide the services YOU NEED without it. We can't build a regional office, if we don't have a plan, we can't develop training facilities, or meet our manpower needs.
But growth in terms of numbers of locations is not the ONLY growth we need. We also must have growth in sales volumes. The reason, as you might suspect, is profitability. And that profitability I'm concerned with, is YOURS, as well as ours. Remember, I told you that what benefits ONE of us, long-term, benefits BOTH of us. But there is a deep misunderstand in the franchise community regarding our mutuality. Too many franchise operators believe that the company makes the majority of its money from franchise fees, royalties, and rentals.
In REALITY, rental overrides and royalties, comprise only a very small portion of the corporation's profits. The vast majority of our profits, almost two-thirds, comes from doing what you do – operating our own locations.
I'm CONCERNED with YOUR bottom line. Because your bottom line is a reflection of our corporation's bottom line. We're virtually in the same business that you are, we just happen to have more locations.
So, when I say that it is VITAL to focus on adding to the top line, you can be sure, that we will never add anything to the top line that we don't believe will create a positive effect to your bottom line.
We, like you, have our profit objectives. We, like you, are rewarded by how we'll meet those profit objectives. In fact, those objectives are written into the MBO's of our regional general managers and our top management personnel. Thus be assured, that the profit MOTIVE both of us have, will NOT be compromised.
A key franchisee, who is a walking personification of a check and balance system, talked recently to a company executive and said, "But it just seems like the company wants more and more and more". And he's right. We must BOTH want more…from our business, from ourselves, and from each other.
For you have a RIGHT to expect US to GIVE more to the partnership, to be more INNOVATIVE, more AGGRESSIVE and more RESPONSIBLE for the leadership we owe you. As a company, we view the system from two standpoints… existing and new locations. We have a RESPONSIBILITY for creating success in both of them! In existing locations, our primary emphasis must be on top line, for we must get the volume in order to get the profits. In new locations, major emphasis will be on more productivity, and greater efficiency, to get a better return.
Overall, our emphasis is on a combination of increased capacity, greater efficiency, and improved quality. These are the BASICS necessary to achieving our goals.
To learn more about franchise opportunities, visit BeTheBoss.com.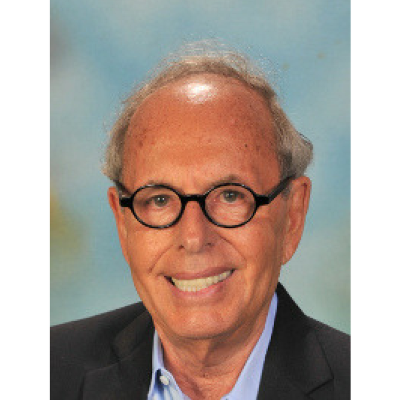 Tom Feltenstein
CEO/Founder - Power Marketing Academy