Franchise: Flying High with a Solid "Train the Trainer" Program
Any franchise brand knows that training isn't always a smooth flight. The lessons taught during training and ongoing support need to be passed along – via the franchisee and his or her managers – to employees of those independent businesses.
For franchises to really soar, standards need to be understood by everyone: from the head of the franchise right on down to individuals working for franchisees. But, with the winds of joint-employer relationships swirling in the air, it's absolutely crucial that franchisors separate themselves from the direct training of a franchisee's staff.
PREPARE FRANCHISEES FOR TAKEOFF
That's where train-the-trainer programs come into play. These programs – where franchisors create training guidelines and programs that help franchisees' businesses train their respective employees on brand standards – are both a means of streamlining internal training standards and protecting the franchisor and franchisee from any hint of a joint-employer relationship. Franchisees are more likely to fulfill their roles as champions of a franchise brand with comprehensive training materials at their fingertips.
The best train-the-trainer programs provide franchisees a resource that allows for extensive and practical training of their employees.
Programs produced at the highest level make sure training is focused on brand standards at all times. This is especially crucial when you consider how often small businesses see employees move on. Many small businesses have annual employee turnover rates of 100 percent or more – in some cases, it's much higher than that. With the loss of trained staff goes valuable brand knowledge. Thus, the most effective training programs equip franchisees and their respective managers to share what they learn in their initial training sessions with their own front-line employees for years to come.
Quality training encourages owner-operators to take ownership of the knowledge for themselves and pass it on to their staff.
TRAINING THAT SOARS
Train-the-trainer programs are designed to be an instantly available resource, in that it gives franchisees the tools they need to facilitate their own on-site training to employees. This is increasingly become something delivered digitally and through an interactive experience for trainees.
Franchisors foster consistency within their systems by providing detailed outlines and timelines for training, with information about which topics to cover each day. But, to take training to the next level, role-playing exercises, videos, quizzes and other strategies on how to make the material come alive can also be included. This type of interactive training gives franchisors the ability to balance engagement with evaluation, ensuring that franchisees and their staff are able to demonstrate mastery. Modern, digital training alternatives steer away from sole reliance on a printed operations manual, handbooks and other supporting textbook-like materials. While these physical manuals still serve a definitive purpose as being the authoritative voice from the parent brand, cutting edge training programs invite those in key franchisee-level training roles to leverage that material and appeal to a diverse community of learners with a variety of visual and even tactile strategies.
TAKING TRAINING TO NEW HEIGHTS
The best train-the-trainer programs are customized to grow with the brand while staying on point when it comes to instilling the franchise brand's mission and values. In an earlier era, many franchisors required certifications of franchisees' individual employees to demonstrate completion and mastery of training topics. However, with mounting concerns about joint-employer relationships, key elements of these programs have changed. It's imperative for franchise brands to review any training materials or programs with outside legal counsel and/or franchise professionals to ensure there is no hint of a joint-employer relationship.
Today's manuals are more apt to clearly differentiate recommendations from requirements – making sure franchisees understand that some concepts are indeed suggestions. You'll also typically see more prevalent use of disclaimers as it relates to training franchisee staff. Fewer franchisors are issuing certifications. New train-the-trainer programs are designed to illustrate a hands-off approach by the franchisor, which accommodates regulation while still funneling the essentials to franchisees and their staff. These programs present a legally compliant means to ensure that the training is distinctly coming from the franchisee.
Train-the-trainer programs provide franchisees and their staff a clear picture of how brand standards manifest at every operational level, so they can breathe easier and pass that knowledge onto others with confidence.
Whether you're an emerging franchise system or an established brand auditing your franchise model, making sure you have a compelling, dynamic and compliant training program is an important investment in the long-term health of your brand. Train-the-trainer programs done the right way motivate franchisees to take ownership and lay their own foundation for independent operational growth. No owner-operator is exempt from the all the turbulence of the startup phase. But, by providing your franchisees with the right training tools, you can help them take their own independent business to new heights.
And that will allow everyone to breath easier for the duration of the flight of your franchise.
By: Mark Siebert
Mark Siebert is CEO of consulting firm iFranchise Group. Reach him at 708.957.2300 or info@ifranchisegroup.com. His new book is "Franchise Your Business: The Guide to Employing the Greatest Growth Strategy Ever."
Visit BeTheBoss.com to search for franchise opportunities in your area .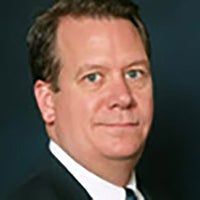 Mark Siebert
Founder of the iFranchise Group
AHEAD OF THE GAME
Modern Business Associates is a HR outsourcing company offering flexible, cost-efficient solutions for payroll, tax accounting, benefits administration, risk management and HR consulting.
Franchising Technology That Disrupts Business Models
Technology in franchising has merged online concepts with professional service delivery in many other industries. There has been disruption in the fields of accounting and bookkeeping, business and medical counseling and even inviting a life coach or yogi into one's living room.