Franchise Consulting: A Great Alternative to Franchising
I'm a searcher. I love looking through new opportunities and learning about them. There's something really exciting about the different possibilities that exist within each franchise brand and the potential that awaits. That excitement is what attracted me to franchising in the first place. It's also what brought so many people to careers as Franchise Consultants. In fact, many Franchise Consultants stumbled on their careers as a result of searching for franchise opportunities for themselves.
Franchise Consulting is the kind of business that can check all the boxes on a franchise seeker's wish list: home based, lucrative, flexible schedule, growth industry, fulfilling, interesting. A career as a Franchise Consultant can be a great alternative to franchising. If you think about it, a career as a Franchise Consultant has all the perks of franchise ownership and then some. It's an opportunity for meaningful work on your own terms with the potential for an executive level income—and it includes support and training.
Franchise Consultants make money by helping aspiring entrepreneurs identify franchise businesses that match their interests, lifestyles and budgets. And, just like with any business, what you put into a career as a Franchise Consultant is what you'll get out. Franchise Consultants reap many rewards that go beyond financial gains. Even when Consultants put in a lot of hours, their work is a labor of love, not a dreaded grind. Talk to the top Franchise Consultants and you will hear passion in their voices. It's not a business for people who are apathetic. It's a business for people who want to change lives for the better.
Similar to any franchise business, a Franchise Consultant business comes with training and support. Of course, just like with franchising, the training and support differs from company to company, so make sure you know what you're getting. At IFPG, for example, our training is comprehensive and multi-faceted. Our Consultants have in-depth instruction and one-on-one mentoring from senior Consultants. After candidates complete the 4-6 week program, they receive a Certified Franchise Executive (CFE) designation which gives them instant industry recognition. Consultants never stop learning as part of a broker network. They have ongoing opportunities to learn from each other and from Franchisor members. In the same way a franchise owner can call on fellow franchisees for advice, Franchise Consultants can call on eachother.
A career as a Franchise Consultant is a great alternative to franchising, but it's not for everyone. No matter your training, to be successful as a Franchise Consultant, you have to enjoy talking to people, be a good listener and have a desire to help people. Sound like you? If so, you may have made your first step to a new, lucrative business!
By Don Daszkowski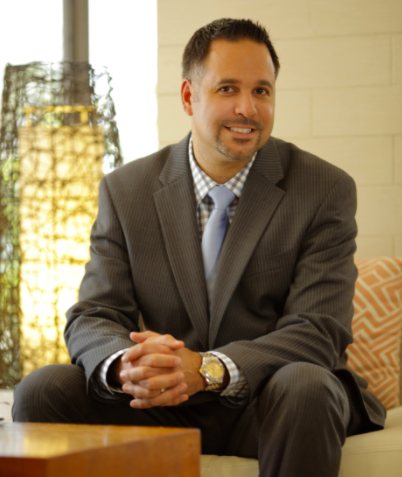 Don Daszkowski
Don is a serial entrepreneur and the Founder/CEO of IFPG. Along with his innovative team, Don has raised the bar industry-wide in the franchise sales process. Don's work through IFPG has received many accolades, including being named the top franchise broker network by Entrepreneur magazine in both 2019 and 2020.
How To Tell A Compelling Story
The ability of a writer to connect with his readers is what lands some books on the best seller's list and some in a bag at a yard sale.The same is true for a brand story.
It's All About Culture!
Culture. We hear it everywhere. But other than traditions, customs and throwing a plate against the wall when we're done eating. Let's explore what does culture really mean in the context of a business setting.