Franchise Candidates Need to Dig Deeper When Buying A Franchise
Countless books, websites and blogs provide advice on evaluating a franchise opportunity. A common approach recommends that before a prospective franchisee invests they should review and validate the information disclosed in the Franchise Disclosure Document and obtain feedback from franchisees. This approach has been found to be an effective way to evaluate a franchise and coupled with professional advice can be a positive way to protect your franchise investment. However, to support this approach prospective franchisees should dig deeper into the franchise to gather more information.
Digging Deeper
The best approach is to gather information that will focus on key aspects of the franchise opportunity and system performance.
1. Item 19. Our research indicates that successful franchise systems disclose more franchisee financial information in their Item 19 and don't limit it to just revenues. If there is no Item 19 you should walk away, unless it's a new franchise. In that case you'd want to see corporate financial information.
2. The Franchisor's financial statements.  The franchisors financial statements can provide a deeper look into the franchisors operations. This includes the franchisor's financial performance, source of revenues, liabilities and source of capital. The more mature the franchise system the more information that will be available to review.
3. Ask franchisor staff about their franchise competitors and how they compare. These questions can provide a way to learn how forthcoming the franchisor staff will be. In many cases a franchisor will present anecdotal information to support their responses rather than presenting statistical based information. Franchise Grade provides various ways to access this data.
4. Territory. Identify how the franchisor identifies territories, defines the boundaries and what demographics they use.
5. Litigation. Some litigation may be required in order to protect the brand against a franchisee, but a healthy franchisor should be resolving disagreements without resorting to legal action. This is another area where a comparison to similar franchises can provide insight into the franchise you're considering.
When evaluating a franchise opportunity, it's important to get as much facts as possible. In most cases this means digging deeper.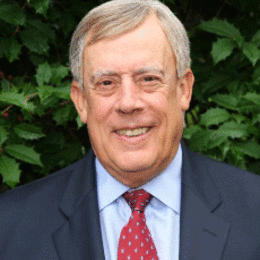 Ed Teixeira
COO, Franchise Grade
How to Choose an Investment Manager
Start by putting together a package of questions for your prospective managers to help you determine which candidate has the most experience relevant to your industries and businesses. Include plenty of questions that fall into these three categories.
Why do some franchise relationships fail?
There are many reasons why franchise relationships fail, but most reasons fall into one of two categories: Either the franchisor didn't live up to his obligations, or the franchisee didn't live up to his obligations.