First Steps to Preparing to Finance Your Business - Part 2
Preparation when launching a new privately held business or a franchise is key to the success in securing the financing needed to properly capitalize a new business enterprise. The following outline describes video #1 of a 3-part series that outlines key steps to prepare for financing a new business:
• Video #1 – Provides an overview of videos 2 and 3 listed below and outlines important initial steps to take which are listed below.
• Video #2 – "How to properly complete your personal financial statement" The personal financial statement is required for all SBA loans and most lease applications. The form provides the lender a snapshot of an applicant's assets, liabilities, net worth, and family income on a specific date.
• Video #3 – "How to properly complete the sources and uses of funds form" The sources and uses of funds form is required by most lenders because it lists where the $ is anticipated to be spent including organizational costs, franchise fee (if any), construction costs including a % contingency for cost overruns, equipment, closing costs and working capital. It also lists where the $ is coming from including the owner(s) equity injection, gift letters, $ being transferred from retirement accounts and debt financing.
Video 1 also reviews the following additional information in the initial state when preparing for financing a new business:
• Update Your Resume / Bio
Most lenders are seeking applicant(s) with industry experience and/or a degree in a related field of education. For example, when applying to open a fitness center, a degree in exercise science or when opening a restaurant, previous experience in restaurant management is highly regarded.
If the applicant(s) do not have direct industry experience or degree, it is critically important to highlight your portable skills which include finance, management, sales, and marketing.
It is also very important to list industry events, trade shows that have attended and industry related certifications that have earned to demonstrate the applicant(s) commitment to learn the industry and to become active in the industry trade association.
• Look a Hard Look t Your and Your Partners (if any) Credit Reports
There are 3 credit reporting agencies and the agency most used by SBA lenders and equipment leasing companies is Experian https://www.experian.com/ . Since all partners owning more than 20% of any company must personally guarantee the repayment of a loan and/or lease, the lender will eventually pull the credit report of the owner(s). Consequently, it is best if you take a hard look at all owners' credit reports in advance. The goal is to submit applications with all partners that have 700+ credit scores.
Any partners with credit scores significantly below 675 should NOT be listed on the corporation documents, building lease and franchise documents. An alternative is to create a separate agreement with partners with less than 20% equity and lower credit scores to avoid these individuals inhibiting the ability of the company to secure financing, yet provides incentives and compensation for their participation.
• If you are considering buying a Franchise, request a copy of the Franchisor's Federal Disclosure Document (FDD)
Financing institutions look favorably on franchisors with over 100 franchises open with a low closure % rate. Franchisors must complete and submit an FDD annually to all states that it intends to sell franchises which lists the # of franchises open, sold, closed, and transferred ownership. Securing financing for new businesses that are purchasing a established franchise is much easier than securing financing for a start-up business or for a new franchise brand.
If you are planning to apply for financing a business that is not a franchise or is a franchise with less than 100 franchisees open, the lender will be strongly considering the owners' industry experience, educational background and the level of activity within the industry trade associations.
For more information, please contact Paul Bosley, Health Club Experts.com dba Business Finance Depot. paul@businessfinancedepot.com ; (800) 788-3884 ; www.businessfinancedepot.com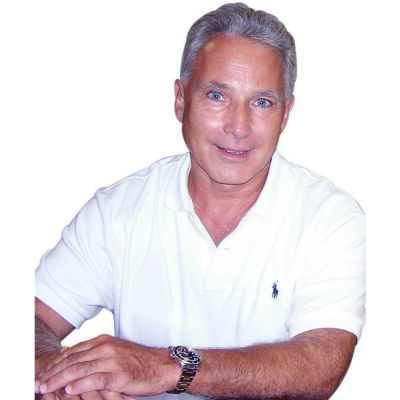 Paul Bosley
Managing Member
Big impact expected from U.S. Department of Labor's Overtime Ruling
In the franchise model specifically, the new regulations are also expected to present challenges to joint employer liability, potentially opening the possibility of higher franchisor liability risks due to claims of incorrect employee classifications at the franchisee level.