Fine Tuning your Lead Management Processes!
Can you believe it? We're at the half way mark of 2016 and just like that, it's time again for the IFE. Back in my days as an exhibiting franchisor, I always went to the IFE knowing that I'd meet some of my best and brightest future franchisees. My challenge then and yours now, is figuring out which of those thousands in attendance are going to be your "best bets" and how many frogs you'll have to kiss, to find them. As we run up to this year's event, let me share a couple of nuggets to help you more easily navigate the course.
Your best chance for IFE success will not be measured by how many badges you scan at your booth. No, your best opportunity for IFE success will be measured after you return home, by how rapidly and warmly you engage the candidates that you met in NY. I guarantee that this has more to do with your success than any razzle dazzle you may do on the Expo floor. In fact, really smart exhibitors will have already planned and laid out their marketing campaigns before they even arrive in NYC and have them ready to be immediately implemented, upon their return. Remember, success is not measured by the number of leads generated, but rather how many of the right candidates you can identify from those leads, engage in a meaningful dialogue and potentially close.
Do you have a scalable system in place to move candidates through your funnel in a structured and consistent way? Whether you manage this process manually on spreadsheets or preferably, with state-of-the-art software, you must have tools that enable the management of timely communication and engagement with your candidates. Otherwise, the results of your efforts will be predictably disappointing. At the very least, you should have the ability to:
Quickly and efficiently identify/qualify new potential opportunities…
Separate the wheat from the chaff / assess who's who, as they enter the funnel…
Expediently identify your best and hottest prospects…
Advance "high caliber opportunities," in a timely manner, arriving at timely decisions...
No investment in lead generation alone, will deliver the ROI you expect, unless you also have a structured recruitment system in place, along with the tools to drive and scale the process.
Let me spend a moment too, talking about your website(s). Your brand's consumer website and, if you have one, your franchise development website
Without question, these are your greatest source(s) of opportunity. You see, no matter how or where you meet your candidates, they are ALL going to visit your website, before ever engaging you in a meaningful conversation. So, think of your website as you would your home, in advance of inviting company over for dinner or a party. Is your house in order?
How well does your website collect leads from incoming traffic and does it offer:
Short applications with abbreviated user information?
Enticing downloads about your Brand in exchange for user information?
A phone number that can add user information into a CRM?
Text messaging capabilities on your site?
Chat messaging capabilities that import chat/user information into a CRM?
Will all lead information entered, seamlessly pass important Google Analytics information through, to your CRM? (search engine, referral source, city, keyword phrase)
It is crucial that each and every lead flows from your website to your CRM with as much user information as possible, allowing each user the ability to choose from different communication channels based upon their comfort level. This will empower you to actually analyze at the granular level, your cost per lead and ultimately cost per acquisition.
It's not rocket science folks, but it is all very predictable. How you prepare for success, has lots more to do with your success, than does the number or sources of your leads.
Look forward to seeing you in NYC!
Visit BeTheBoss.com where you can search for opportunities by industry, investment level and area while researching the franchise industry as a whole using its free resources.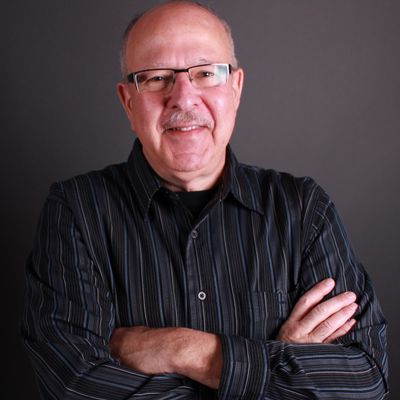 Stan Friedman
President
Franchising: A Restaurant's Fixed and Variable Expenses
Restaurants are faced with two types of costs – fixed and variable costs. It's important know how each behaves. By honing in on the cost structure of your restaurant, you may start to identify patterns and trends that will affect your profitability.