Financing Options for a New Franchisee
A new franchisee can be funded by any combination of 3 methods: Self-Funding, Equity Financing and/or Debt Financing. In all cases, a new business owner will have to invest some of their own money in the new franchise venture because 100% financing is not available.
Self-financing can be investing your liquid assets such as your savings and/or liquidating your marketable securities such as selling your stock in Apple. A common method of self-funding is to use your retirement funds in a IRA or a 401K from a previous employer to invest in your own business which is referred to as a ROBS (Rollover our Business Start-ups). There will be a future article explaining the ROBS program which was launched by the Internal Revenue Service as an alternative for self-funding a new business. Another common method for self-financing is to secure a home equity line of credit which involves borrowing against the equity in real estate owned by the partners.
Equity financing involves valuing your company in some acceptable manner and securing business partner(s) to invest their time and money in your new franchise business. The most common method is 2 or more family members or friends to invest and to share proportionately in the stock of the company. This method becomes necessary when more investment is needed than any partner can invest and when the skill sets of the partners is complementary.
Debt financing is necessary when the total amount of investment required is more than the amount of money invested in self-financing and equity financing. The most common products used to provide financing to a new start-up business are SBA loans and equipment leases.
The SBA 7(a) loan program is the most common loan used by new business owners. This loan program allows for loans ranging from $25,000 up to $5,000,000. The repayment term is 10 years. The interest rate is a variable rate based upon the prime rate which changes over time plus a risk premium assigned by the lender. This loan can be used to finance all business uses including franchise fees, organizational costs, equipment purchases, build out construction costs, purchase commercial real estate and working capital. The borrower's equity injection can range from 10% up to 30% of the total project cost. A future article will be written to explain the various types of SBA loans.
Equipment leases are used to finance the vehicles and the equipment needed to open and operate the new business. The terms of repayment vary based upon the financial strength of borrower(s). A typical lease for a startup business required a 20% deposit and a repayment term of 3 years. At the end of the lease, the purchase options can range from $1.00, 10% of the invoice amount financed or a fair market value of the equipment at that time. A future article will be written to explain equipment leases in more detail
For more information, please email Paul Bosley at paul@businessfinancedepot.com. Visit us online at www.businessfinancedepot.com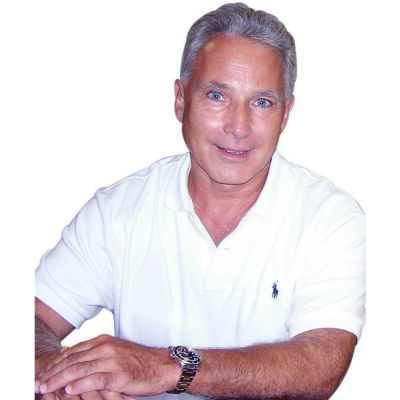 Paul Bosley
Managing Member
6 Benefits of Janitorial Franchises
If you own a janitorial franchise, you can make a good living for yourself. This article will look at six key benefits of owning a janitorial franchise.
Can You Really Make Money from Home?
There are many home-based businesses for sale that do require you to leave your home. To learn about more home-based businesses for sale, please contact Be The Boss
Is A Fractional Franchise A Good Idea?
A fractional franchises can be useful to a franchisor in expanding its brand into untapped markets. The exemption permits franchisors to offer franchises into complementary markets without the rigors of disclosure.