Family Focus & Franchising
When we meet a new client – before we talk about brands, it's important to identify motivators, the goals and the needs that this new business may provide. Today more than ever, clients are expressing a goal beyond the common "freedom" and "quality of life" upgrades.
They want a "legacy business". One that will create generational wealth, one where their high school or college aged children may find a future. This focus on family, and their built in needs have a huge impact on what's trending in the franchise marketplace.
Game-changing demographic shifts and the spending habits of Gen Z through the Baby Boomers are powering-up a great amount of franchise offerings. Trending strongly in this category are three options offering recession-resistant businesses to explore:
1. Senior Related – With the rapid growth in this market due to the Baby Boomers gracefully aging, the opportunities in this category are vast. From senior care to handyman services, the changing demographic impacts services across the board. If you are compassionate, community oriented and risk-adverse, these opportunities will appeal to you!
2. Child-Related – The market for products and services for kids is huge and only growing. Teen spending is at an all-time high and grandparents are contributing to grandchildren's needs like never before. Franchises here are offered in 5 main groupings: Sports, Education, Entertainment, Retail and Food. If you enjoy kids, are good with customers – (parents can be tough to please at times) – and want a consistent flow of customers, explore options here.
3. Pets – Think about it – Most families have pets. They create a built-in demand for food, grooming and care that is fueling growth in this interesting category. Retail products, walking and sitting services and doggie day care are only a few of the successful concepts franchising nationally. Often simple operations and a family-friendly culture make these businesses a joy to visit and build the customer loyalty you want for the long-haul.
Ultimately, people investigating franchise opportunities have two central questions – "Will this business work & will it last?" We spend 100% of our time coaching candidates on how to assess these critical issues. Do yourself a favor and learn how to do just that. Watching the trends is just a small part of the equation.
Who you are, the skills you bring to the table, the expectations of the role and the franchisor leadership all play a part in the puzzle. Add to that the desire to include family members in the decision, their interests and skills and succession planning. There is a lot to it.
Selecting a business that is performing well, aligned to your risk and skills profile, positively affected by market trends and in sync with your long-term goals is the objective. Take the time to determine your part in that equation prior to visiting with franchisors and the process will be a lot smoother for everyone involved.
Mariel Miller is an award-winning Franchise Opportunities Advisor who enjoys working with individuals, families and investment groups as they explore the dynamic world of franchise ownership. She can be reached at www.thefranchiseadvisor.com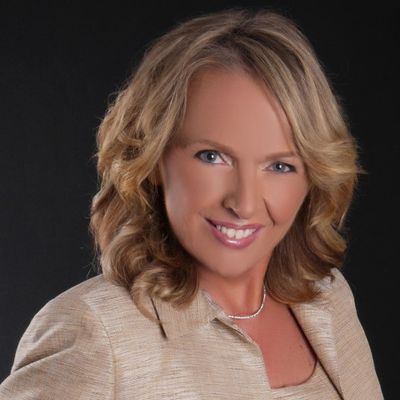 Mariel Miller
Organizational Development
Questions To Ask Before Signing A Lease
Before you sign on the dotted line, make preparations for lease negotiations with the landlord by making a list of the questions you need to ask to protect yourself and your investment.