Facing The Franchisor Inspection Monster
Different organizations use different names, but almost all franchise companies have a system of regular inspections of their company and franchise operations intended to insure brand standards including product quality and service.
Very few franchisees look forward to these. Some dread it, others tolerate it, but, in my experience, few welcome it. Some of that is just in the DNA of a typical franchisee; entrepreneurs are notoriously resistant to external accountability.
But rather than abhor the inevitable, think about a change in attitude turning the experience into a valuable test of you and your teams execution against the standards you have contractually committed to uphold. If you use the experience in the most positive sense, you will almost certainly be better for it.
Below is a list of tactics you can use to get the most out of the experience.
Attitude
As the leader of your organization, your attitude about these inspections will make the difference between these being an exercise striking fear and loathing into your team or a necessary test of your day-to-day executional abilities. The most successful approach I have found is to let your team know that these are important but not the end of the world.
Training
Make sure when your team is trained, that appropriate time and effort is committed to the reason for conducting these inspections. Make sure to focus on the franchisor's obligation to protect the brand and to be certain that each franchisee is protected from a few bad apples. Too often these are interpreted as some kind of "gotcha" game and not a necessary and effective part of being a conscientious franchise organization.
Incentives
The use of financial incentives for good scores on these is only effective if they are not too significant and if they are not interpreted as a penalty if they don't achieve the bonus or incentive. The incentive amount is directly related to the level of anxiety created when the inspector shows up.
I have seen a dinner for the manager or operator and their spouse become more effective than a $1,000 bonus. If the fear factor kicks in when the inspector is conducting their review and the issue becomes, "I was counting on that money to make ends meet this month", then the stakes get in the way of an honest dialogue about the business.
Support your team, but…
If things don't go well, it's important to listen to all the reasons and support the team. But short of a rogue inspector; be aware that the franchisor and the individuals conducting the inspection or review have little or no incentive to give a bad one. Drill down and understand the facts before crying foul.
If every time there is a criticism in the report the leader jumps to take on the franchisor or inspector then the purpose of the system is denigrated and your team becomes desensitized to the need for an honest assessment of the execution of the concept. It's OK to go to bat for your team when appropriate, but you can't argue with every call the umpire makes.
Use the finished report as a tool to celebrate success and improve
In the end, with the right attitude, the inspection result should be used as a training tool. If you did great, take the team out for pizza. Have fun. If there were issues, take you team out for pizza anyway then work with your franchise business consultant or district manager to review the areas where improvement is needed and develop a plan to fix the underlying problem.
Visit BeTheBoss.com where you can view franchises by industry, investment level and other factors that will help you find exactly what you're looking for.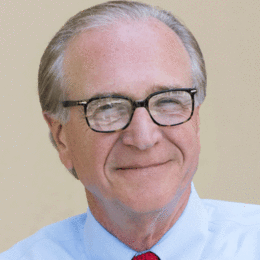 Bob McDevitt
CFE,Senior Vice President, Franchise Development
Have You Considered an Education Franchise?
Franchise opportunities exist across several industries, from fast food to beauty. One industry segment in particular, however, has been silently growing recently, and that is education.
Why is turning 50 such a monumental benchmark?
Whether you're just turning 50 or already past it, there's no reason why you can't chase those dreams. There difference between the past and now is that you're probably much smarter and can see risks more clearly.