Experiment With Your Franchise Show Marketing Strategy In 2016
Use your resources wisely by choosing the right show and the right team.
Generating franchise leads might feel like rocket science to most franchisors – as a lack of resources forces them to choose their marketing mix wisely. One traditional way of reaching potential franchisees — and one that doesn't seem to be going away anytime soon — is to attend and exhibit at the various franchise trade shows and industry expos held throughout the year nationwide. While franchisors need to have realistic expectations when it comes to franchise sales – with most franchisors garnering perhaps a sale or two -- these gatherings have other important impacts, such as aiding in brand awareness.
But if trade shows are a part of your strategy, plan accordingly.  With hundreds of franchise concepts present at these events – each aspiring to stand out to potential franchise owners – you simply can't afford to appear unprepared or unpolished with a lackluster marketing strategy. A cookie-cutter, impersonal approach to lead generation will drum up as much excitement as a routine dental cleaning.
As the start of 2016 prompts many franchisors to re-evaluate the allocation of resources, a combination of innovative thinking and targeted planning can help them optimize the ROI of these tried-and-true lead generation opportunities.
Flash back to your fourth grade science fair and you'll get a feel for the atmosphere of a franchise show, minus the wrinkled oxford shirt-turned-lab coat and the occasional explosion. Scores of established and emerging franchisors exhibit at these events, eager to present their franchise concept to those who are actively looking for a franchise opportunity.
With such a carefully curated audience and a high volume of attendees, the opportunity for generating strong leads is significant.  In the U.S., the top shows tend to attract a mix of "local" prospects (making them a great choice for franchisors with regional expansion plans) and international attendees looking to bring concepts to foreign markets.  But domestically, you would not exhibit at an East Coast show if you are targeting franchisees in California.
The majority of domestic attendees also tend to be looking for moderately priced franchises, with perhaps only 10 percent having more than a million to invest in a franchise opportunity.  So if you are targeting multi-unit foodservice operators or selling hotel franchises, these are probably not the best vehicles for you.
If these shows are a fit, however, your first priority should be to make sure that your marketing approach is dynamic, personalized, and far from the standard baking soda volcano shtick. Make sure the people staffing your booth have the kind of personality and drive to engage every person who walks by.   But while you do not want to man your booth with wallflowers, the "stalker" approach is perhaps even less appealing.
Plan to take advantage of the entire weekend by scheduling pre- and post-event seminars, one-on-one meetings, or on-site visits that will allow you to gain precious face time with standout prospects.
When it comes to your marketing materials, balancing budget with appeal can be a delicate dance. In the effort to stand out, you could end up spending a small fortune with $5-a-piece brochures handed out to hundreds and hundreds of prospects. One way to limit the expense is to produce a less expensive pamphlet, flyer or small handout for the "bag-stuffers", while keeping a more expensive, full-size brochure for the more serious prospects. In this way, you can tickle the fancy of more passive attendees while saving the good stuff for the prospects who are ready to really talk.
What makes trade and industry shows a crucial tool in building a franchise network is the ability to attract potential franchisees that are familiar with your industry.  These insiders may not be actively seeking a franchise opportunity, but instead are searching for information.  And if you have "the next new thing," your franchise may be of interest.
Moreover, if you are targeting a very specific franchise prospect (a multi-unit restaurant operator, a health care professional, computer skills, etc.), you will be in a much more target rich environment.  Trade and industry shows tend to have professionals in attendance – so be sure to adjust your approach accordingly.
Costs associated with shows
So, the big question becomes: how much are these events going to cost me?
Unfortunately, there is no easy answer to this question.  You can choose to do a show with a ten-by-ten booth and a single salesperson.  Or you can build an elaborate display the size of a small city – with all of its associated construction, shipping, and space rental concerns.   You can bring a large team to staff your booth in order to ensure you're giving each prospect the time he or she deserves. Of course, too many people in your booth might scare some of the attendees away and the cost of having too many cooks in the kitchen runs high when you account for travel, food, and lodging for a large group.
Renting booth space is typically going to run several thousand dollars, depending on the size of the footprint you need. And this doesn't even take into account developing or renting a professional trade show display, and other associated costs like padding, electricity, tables, chairs, set-up, take-down, shipping and more.
All told, you should probably budget about $10,000 for a small booth for a typical show, especially if you plan to bring multiple people to represent your business.
If you consider the present value of a franchise
, you'll realize that your investment in exhibiting at trade and franchise shows pales in comparison to your return if just a single franchise lead converts into a sale.
Mark Siebert is CEO of the iFranchise Group, a consulting firm that has worked with 98 of the nation's top 200 franchises. Reach him at (708) 957-2300 or info@ifranchisegroup.com.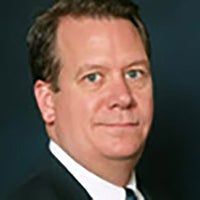 Mark Siebert
Founder of the iFranchise Group
How Franchising Impacts The Economy and Creates Jobs
Franchisors contribute a great deal of resources to communities around the globe. Launching a successful franchise business provides entrepreneurs with the opportunity to share their ideas, products, and services with like-minded business people who find franchising to be a legitimate way to go into business for themselves.
How To Tell A Compelling Story
The ability of a writer to connect with his readers is what lands some books on the best seller's list and some in a bag at a yard sale.The same is true for a brand story.