Event Management & Franchising
Event management has been around in one form or another for decades now. But it has only been relatively recently that people have really been able to make a career, and more specifically, a business centered around event management and event planning, work. While event management is a relatively new type of business, it is a booming one. Businesses that can successfully plan and manage events for other businesses, organizations, municipalities, governments, and individuals are high in demand right now. So it only makes sense that those event management businesses that have hit upon a winning formula have decided to franchise out their businesses. But do such franchises offer good opportunities to prospective franchisees? Should you be looking at event management franchise opportunities?
Event management
The special events and event management industry has grown enormously in the past fifteen years or so. Some estimates place spending for special events worldwide at $500 billion annually (USD). That's a lot of money. The events management marketplace is considerably large; large enough to support more event management franchise opportunities. There are lots of different areas of event management in which you can work, and once you get involved and master one kind of special event, it's a relatively simple process to transfer those skills to another type of event. This means that there is plenty of opportunity to grow your event management brand. And many event management business have done just that and are looking for qualified franchisees to grow their brand even further.
Event management franchises
Since the global economy started to bounce back from the Great Recession of 2008, more and more corporations and businesses have decided to outsource their meeting-planning functions. But what events do event management franchises actually manage and franchise? Well, there are a wide variety of events these franchises could manage. Such events include:
?     Celebrations such as fairs, festivals, weddings, birthdays, anniversaries, parades etc.
?     Educational conferences and meetings as well as graduation ceremonies
?     Promotional events including product launches, fashion shows, political rallies, etc.
?     Commemorations such as memorials and civic events
?     And more!
So those are some of the types of events that event management franchises plan and manage. But how exactly do they do that? What roles do they play? What services do they provide? Well, event management franchises do everything from location scouting and procurement, to arranging transportation and accommodation, sending out invitations, supervising the events they have planned, and of course arranging for any necessary catering and entertainment.
Event management franchise opportunities
When evaluating franchise opportunities that are more or less equally appealing to you, picking the company that has been around longer is usually the safer choice. Afterall, they have had more time to establish their brand and their model has worked for longer. But since the event management industry is so young, this criterion is not very meaningful. Ultimately, you have to find the right fit for you. Do you want to run an event management franchise that specializes in corporate events? In social events? Or one that's large enough to handle both?
Be The Boss
To learn more about event management franchises and to see if there are any event management franchise opportunities available near you, please contact Be The Boss today.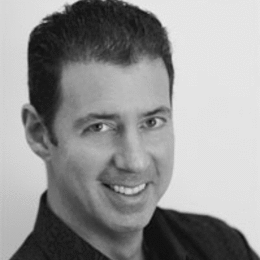 Rob Lancit
Vice President-Internet Brands, MFV Expositions
Beyond the Franchise Training Manual
The training manual trains the prospective franchisee more on how to be a franchisee than on how to be a responsible entrepreneur. Franchising operations prepare new franchises to build up the business operation based on previous franchisee experiences.