Evaluating Your Franchise Development Website: Five Key Aspects
With today's "new normal" impacting every aspect of businesses and our lives, ensuring your franchise development website is as effective as it can be is more critical than ever. Implementing best-practice website strategies will be key in attracting new franchisees to your franchise system. Let's take a look at five important aspects of a successful franchise development website.
1. Buyer Profile Targeting:
The goal of any franchise recruiting or development website is to attract qualified franchise candidates at the top of your sales funnel. It's important to appropriately target your top buyer profiles. These profiles may be based initially on who you think your ideal candidates might be, and can be refined over time as you identify the best performing franchise owners within your system. To create buyer profiles, start by defining core demographics: age, industry experience, household income, and more. Then, consider what candidates' primary motivations are, such as wanting to leave a corporate job, creating a better work/life balance, making an impact in the local community, or investing in a business and building a legacy for their families.
2. Franchise Development Website Messaging
Once you know who you are targeting, then you need to determine what to say. What is your brand story? Effective messaging and positioning communicates to a prospective franchisee what is unique about your brand. Developing strong authentic content is the key to building a trusting relationship with your audience. The idea of good messaging is to make a person stop what they're doing and read. It should make readers think differently because they learned something from you, and ideally encourage them to take action. In addition to conveying the facts (such as industry size, fees to pay, investment ranges, etc.) be sure to create an emotional connection. People who are considering buying a franchise are not just investing – they are developing a relationship that will last years, so they want to feel good about joining your brand.
3. Technical Audit
A website audit helps you to identify any technical issues with your franchise development website. A good audit should be a comprehensive analysis that assesses your website's performance. It can help to identify site architecture, site speed, or SEO for franchise websites. "Set it and forget it" is definitely not the way to optimize your website. In addition to creating an attractive website with great content, identifying the proper performance optimization factors requires a trained eye that understands what's important both to Google and site visitors – and it's an ongoing, continuous effort.
4. Design for Mobile Viewers
Related to the technical audit is ensuring your website is responsive – that it displays property for all visitors, whether they're on a desktop computer, a tablet, or a mobile phone. Data tells us over 60% of all traffic and 74% of leads on your franchise development website will likely come from mobile devices. Therefore, you must build your franchise development website with mobile users in mind.
Today, most websites are built with a responsive theme. But you must go beyond just structure and design and also focus on the overall user experience. Mobile users will not want to navigate through multiple pages of your site to get the information they need. Therefore, you should answer their pertinent questions up front on the homepage, with short, scannable content sections, and provide them an easy way to request more information. If done right, you should see 84% or more of form fills come directly from the homepage.
5. Focus on Conversions
Of course, the best targeting, messaging, and site structure is only as good as your ability to capture leads on your website. Keep in mind that with a franchisee recruiting site, the goal is to get prospects into your pipeline – not to qualify them with burdensome forms. The amount of information you require on a form can make a big difference in conversion rates. Stick to key fields such as name, email, phone, and desired location. You can also include a free-form field with the label "Tell Us About Yourself" – which actually encourages candidates to reveal more about their backgrounds, interests and motivations.
Looking for ways to increase your conversion ratio even further? Make sure your forms sit "above the fold," or higher up on each web page, and encourage people to fill them out by offering something in return, such as a downloadable piece of content. Video goes a long way, too: prospective franchisees find tremendous value and validation in video messages either from the franchisor or, better yet, in the form of franchisee testimonials.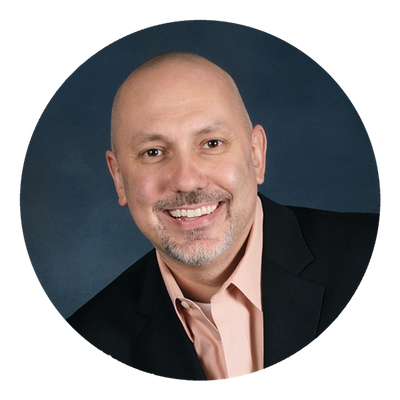 Matthew Jonas
President of TopFire Media
Dallas/Fort Worth Entrepreneur Secures 6-Unit Franchise Deal with RNR Tire Express
DALLAS (NOVEMBER 1, 2022) – RNR Tire Express (RNR), the fastest-growing tire and custom wheel franchise in the nation, has recently finalized a 6-unit franchise agreement to roll out the award-winning concept throughout the market over the course of the next 5 years. These new locations will be owned and operated by the Clarke family, who boast 15 years of experience in the franchise sector and expect to open the first of the stores no later than May of 2023.
Franchising in 2022: Why Some States See Record Growth and Others Lag Behind
2021 was an exceptionally strong year for franchisors and franchisees; what a comeback they made after two rollercoaster years of uncertainty across all factors on the franchise front. According to FranData and the International Franchise Association's latest Franchise Outlook, 2022 will be another good year.