Evaluating 6 Lead Generation Tactics
Finding the right mix for your franchise marketing efforts
In the last decade or so, the franchise industry has experienced consistent, impressive growth. This is due largely to the success of the franchise business model, but also, in part, thanks to advances in information technology and access, as well as electronic communications. Social media, search engines, websites, emails and even online media relations efforts are just a few of today's most impactful digital marketing channels available to franchisors.
However, while these emerging methods have proven highly effective across the franchise space, challenges do exist in determining their optimal use in franchise lead generation.
The lesson to learn is there is no one franchise lead generation strategy that consistently outperforms others. When finding quality franchise prospects, it is vital that a franchisor understands and critically evaluates each lead generation option to ensure they find the right ones for their business.
1. Referrals importance in Lead generation tactics
One of the best ways to get quality leads is through a brand evangelist – someone who believes in your franchise and is incentivized to get others to believe in it as well. There are two common types of referral partners: brokers and individual referrers.
2. Franchise Brokers
In a nutshell, franchise brokers are responsible for matching qualified prospects to the franchise systems they best match. For their efforts, franchise brokers then take a commission for the referral. Advantages to this approach include brokers' overall franchising knowledge and ample experience identifying high quality leads. However, many franchisors complain about the high cost of broker commission fees, or the potential that brokers may "play favorites" among brands they already represent.
In protecting both parties, the International Franchise Association (IFA) stresses that franchisor/broker relationship is many times more about the relationships between the individuals than it is about the franchise itself, so get to know your broker personally before expecting any deals to happen.
3. Individual Referrals
Beyond the obvious referrals that come from customers of your brand, some of the strongest referral leads a franchisor can generate come from existing franchisees. Not only can franchisees speak to candidates intelligently about the franchise offering, they can speak specifically about the success they've experienced. Likewise, they may also share potential failures or shortcomings, so be sure to survey their experiences before sending a prospect their way for validation.
Referrals (whether via a broker or other individual) are one of the most affordable, and most reliable, ways to gain access to high quality leads. But, as with anything good, there is a downside. Referral leads are inconsistent in nature and generally are the lowest in quantity compared most other approaches.
4. Digital Marketing
Thanks to the vastness of options for delivering online information, franchisors can capitalize on a variety of technology platforms to quickly initiate large-scale marketing tactics.
These tactics include sending mass emails, engaging in SEO and paid online advertising practices, and sending out press releases to both broad and targeted audiences. Additionally, these tactics can be tailored to specific audiences based on age, location, interest, and a number of other motivating factors.
However, the mistake that most franchisors make is viewing each of these techniques as an independent silo rather than a cohesive set of practices that work in tandem with one another.
5. Website
Start your digital marketing initiative by establishing your web presence with a franchise recruitment website (ex: BeTheBoss.com). If done properly, every page of your website will be optimized for search engine optimization. This means that every page of your site must be current, error-free, keyword rich and engaging.
Your website should not only provide high-quality and informative content, but also have clear calls to action other than "click here for more information." For prospective franchisees not ready to take the plunge, you should develop informative downloadable content that requires their contact information in return, such as industry whitepapers or a monthly newsletter. This way, lukewarm prospects can stay "in the know" until they're ready to take the next step.
6. SEO/PPC
Once your franchise website is established, you should prioritize your SEO and pay-per-click campaigns to increase your traffic. When setting up your SEO/PPC campaigns, you need to stop thinking like a franchisor and start thinking like your prospects.
What are some key questions they are asking? What keywords might they be searching for? The success of your SEO/PPC campaigns are contingent upon being able to get into the head of prospective franchisees and being the first to answer their questions.
SEO and PPC, when done properly, can convert visitors to leads and ultimately convert leads into sales. However, SEO and PPC are not meant to actively sell franchises, but instead, drive traffic to your franchise website. From there, it's up to you to have a quality, branded website with engaging content and clear calls to action, as noted earlier.
Keep in mind, as well, to compliment your SEO and PPC strategies with a strong social media campaign that will help elevate your lead generation efforts.
No matter which way it's sliced, franchisors know one thing – each lead generation tactic has advantages and disadvantages. Savvy franchisors and franchise marketers know the best approach to lead generation is to incorporate as many avenues as possible.
It's also crucial that franchisors track their lead sources, refining and evaluating each program regularly to find out what works best and continuing to adjust tactics as needed.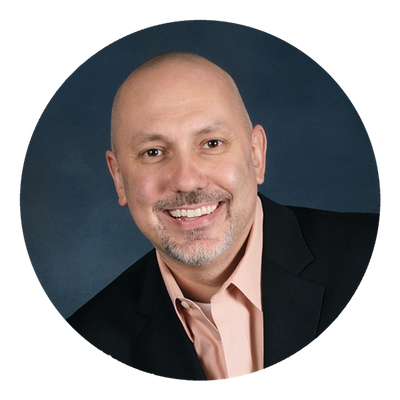 Matthew Jonas
President of TopFire Media
We Love Franchise Rankings, But . . .
Rankings present a problem for many prospective franchise buyers because, Holy Cow! what if the business you want to buy isn't in the top 25? What if it isn't even ranked.