Evaluating Consultancy Franchise Opportunities
Business consultancy offers a lot of opportunities. There are many different types of clients with whom you can work and different services you can render. But it can be tough to get started in such an industry. Business consultancy, much like business more generally, is so much about who you know. How can you find good opportunities in the world of consultancy?
Business Consultancy
As a business consultant, there are myriad services that you could provide your clients. You could work with businesspeople to improve their public speaking, you could help businesses with their marketing and advertising strategies, you could plot out growth models for companies, you could help corporations broker deals, and much more. But how do you get any of these jobs? You can't very well put out an ad in the classifieds and start working as a freelance business consultant. You could join a firm that provides services such as these, but then you wouldn't be your own boss. Is there a way to do both?
Consultancy Franchises
There is a way and it's with a consultancy franchise. By buying into an existing consultancy business, you get to operate under their brand name and benefit from any equity they've built up in that brand as well as any contacts they may have accrued. And as the owner of a franchise within that company, you still get to run your own business. You're in control of that business's success, you're your own boss, and your personal rewards and remuneration are directly tied to your consultancy business's success. But how much success can you expect to have? Well, if you don't find the right consultancy franchise opportunity, not much.
Consultancy Franchise Opportunities
How can you figure out which consultancy franchise opportunity is right for you? Well, first, you need to figure out which consultancy franchises are available in your area. It does you no good researching a plethora of franchise opportunities only to settle on one and find out after all that work that they're not looking for new franchisees where you live. Working with a third party, such as Be The Boss, is a good way to avoid slipping on this banana peel. They can also inform you about the opportunities that each consultancy franchise brings to the table.
Picking The Right Consultancy Franchise Opportunity For You
At the end of the day, only you know what you really want. Only you know what tasks you're best equipped to handle and what your experience has put you in a position to do. You have to find the consultancy franchise that specializes in what you can do. While some consultancy franchises offer a lot of different services, most focus on a specific field or type of service. If you're an effective and comfortable public speaker, find a consultancy franchise opportunity that reflects that. Or, if you're adept at navigating the digital landscape and know how to market effectively in the digital age, find a consultancy franchise that gives you the opportunity to help others learn about digital marketing.
Be The Boss
Business consultancy is a wide landscape, so you should be able to find the right consultancy franchise opportunity for you. To get started, please contact us today.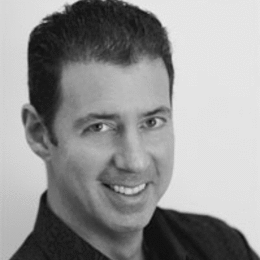 Rob Lancit
Vice President-Internet Brands, MFV Expositions
5 Reasons to Pursue Franchise Opportunities
They're great opportunities for entrepreneurial and independent-minded people who like the idea of owning their own business. This article will go over five reasons you should consider pursuing franchise opportunities.
Why You Need to Read Your Franchise Disclosure Document
The Franchise Disclosure Document (FDD) was developed to equalize the relationship between franchiser and franchisee. Understanding the key facets will take away some of the intimidation involved in confronting this often lengthy document.