Efficiently Expanding a Proven Business Model
Small businesses are often clueless as to whether their business model is in part or in total the cause of their success. An excellent product or brand and a successful advertising campaign may be the sole source of the business success. Or the business may be driven by the charisma of the owner. In order to grow such a business, the foundation of the business model be systematic and replicable—not just reliant on promotional stimulus. Consumer and customer demand beyond industry trends may be the result of artificial market stimulation. Success should be defined having a proven business model and operational excellence.
Many firms identify success as the ability to clear a respectable and enjoy a modicum of year to year growth. In fact, most small businesses remain the same size for over 50 years. Despite the fact that there may be indicators that it's time to grow or expand, the business owner my shy away from investment or entanglement. Some small business entrepreneurs may elect to invest in piecemeal solutions to handle growth. If the excessive workloads, missed deadlines, loss of quality, slackened consistency become evident, the firm may face decline rather than expansion. Eventually, the owner may have to wrestle with the cost-benefit investing in baby steps toward growth which could create of drain on cash flow. It may be advisable to open a second or third location just to test if the business concept can survive. This tactic can prove or disprove the viability of the business model. However it may also drain the firm's ability to thrive while delivering on the same level of quality and consistency. There may come a time when the human and financial investment will become too great to justify. These indicators may mean it is time to invest in a more exponential rate of growth. At that point, franchising may be a consideration.
The obvious end game is success. Getting investors to support the cost of expansion can grow the business exponentially faster that using cash flow to invest in baby steps toward growth. The 600,000 plus franchised small businesses in the U.S. account for 40% of all retail sales and provide jobs for some 8 million people.
Franchising, especially if your business model is easily replicated can be an efficient vehicle for growth. Few businesses are franchisable. There must be a sound business proposition beyond a catch brand and marketing campaign. A franchise is a legal and commercial relationship between the owner of a trademark, service mark, trade name, or advertising symbol and an individual or group wishing to use that identification in a business. In the simplest form, a franchisor owns a viable brand or trademark and sells the right for its use to an investor, the franchisee. The business owner gets to promote this viable brand beyond local markets while sharing the costs with a franchisee that can buy into and implement the sound business model. The more complex form, business format franchising, provides a full range of services, including site selection, training, product supply, marketing plans, and even assistance in obtaining financing. The business concept should be easy to replicate. It should be easy to formalize and training to potential investors. If the owner cannot be successful without being there and running everything, it will be difficult to launch in other locations or to franchise. Effective franchisors create detailed manuals that outline procedures for each aspect of the business. They also create streamlined training programs for managers, owners and employees. For every unit they sell, they have expanded their brand, image and the business model more efficiently than they could have using their own resources. Systems are a go because they operating systems were in place. Documentation of operations leads to an efficient, well run business model that can be sold as a ready-made replicable business opportunity for another entrepreneur. When it becomes time to accommodate growth, the first step should be to determine that the business model is a strong as the branding.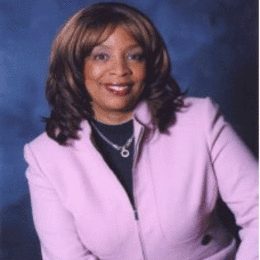 Elayne McClaine
Regional Director
Your Franchise Due Diligence Checklist
Due diligence is the phrase of the day when it comes to your franchise search. By doing your franchise homework thoroughly, you're setting yourself up to fly straight to the top of the class.
Lean on Me, When You're Not Strong
There are a number of reasons a person chooses to invest in a franchise versus starting their own independent business. The most obvious reasons are typically the established business model.