Effectively Managing a Franchise System Brand on Social Media
Controlling the domino effect on social media
Social media has the power to expose and to shape the reputation of a franchise system.
As a freeway for consumer advocacy and influence, the speed at which news and opinion is shared among communities and friends across social media can both directly and indirectly shape the perception of any business that is part of a franchise system.
A franchise system, which has an established strong, positive brand, can often act as a safety net for a new or existing franchisee in building their business as part of that system, providing a positive brand platform from which to spur growth. But even a franchise system with a solid, untarnished brand is not immune to the risk of reputational damage fuelled on social media – if not managed.
Just as good reviews can benefit a business on social media
, it can take just one negative customer experience, or one incident to spiral and have a domino effect, attracting unforeseen traction and reach, affecting the overarching brand of a franchise system and potentially impacting the perception and success of other individual businesses within the same system.
What are the challenges and what steps can a franchise system adopt to help ensure it manages its brand on social media.
To understand the challenges, we must firstly look at a typical social media model for a franchise system. A franchise system today can have one to hundreds of social media pages that span a many number of platforms such as Facebook, Twitter, LinkedIn and Instagram. Typically, these pages have been set up and are managed independently within each franchise, with multiple users. While local marketing is owned and managed at a local level (and effective franchise systems enable this success), when it comes to social media, there are inherent limitations with this model.
A challenge with this model is that in many cases, there is no visibility or connection of the individual franchise social media pages with head office. The publishing of brand imagery and content, and community engagement is conducted in isolation to head office. As a result, the franchise system is exposed to the risks associated with brand inconsistency, the inability to monitor franchise wide community or user activity, or opportunity to channel head office offers and news efficiently. Even more importantly, it can be difficult for a head office to effectively manage messaging on social media to ensure a cohesive and consistent, well timed response to an incident – to help buffer and protect the brand and reputation of a franchise system – and to minimize the domino effect.
Social media is by its very nature is a network. Therefore, word travels quickly – and without the underlying frameworks and processes, and the controls in place to manage a brand effectively on social media, bad news can indeed take on a domino effect – potentially damaging the overarching brand and impact the individual businesses that fall under the brand of a system.
Ways in which a franchise system can improve brand management on social media include:
Ensure a level of head office visibility of social media activity across a franchise group – through either enlisting a social media management tool which has built in capability to link and provide central visibility of the social media pages across the group, or by applying head office administration rights to active pages where possible.
Develop a framework of social media management controls and processes across the franchise system to help effectively manage a brand. These may include sharing approved brand imagery, pre-approved messaging, and actively monitoring social media pages with active franchisees on social media.
Develop a framework of procedures for managing an incident on social media, or extend an existing franchise system crisis communication plan to include social media.
Prepare and share approved, consistent content for franchisees to use as part of their localized campaigns. These may include head office driven offers, new and content.
Employ dedicate social media management resources to assist in tracking activity and monitoring community engagement – or better still, explore the implementation of a social media management tool to aid this exercise.
Develop a master listing of all content authors and the addresses of the pages they manage and ensure that anyone updating social media within a franchise system is in fact an employee or approved content author – to help minimize the risk of rogue access. Social media management tools can be an effective resource in enabling the management of users and permissions within a franchise system.
Is your franchise system set up and prepared to manage its brand and reputation on social media in the event of an incident?
Author: Anthony Owen
Visit BeTheBoss.com where you can search for opportunities by industry, investment level and area while researching the franchise industry as a whole using its free resources.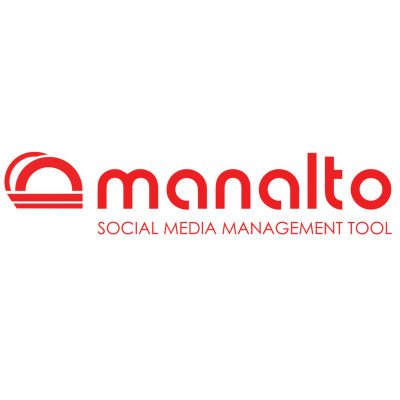 Manalto
Marketing
More Than Luck
If you are one of the growing numbers of folks interested in franchising, you are at the right place. Reading articles and taking in the expert opinions are important parts of your due diligence