eBrochures in the Age of Customization
It's the oldest customer service trick in the book made new again by modern technology. People want to feel listened to, catered to, and special. The only difference is now they want it faster and delivered to their door. Customization is the new trend. There are ads on Facebook for every possible type of customized retail products-in-a-box, specially curated contents that are delivered to customers' doorsteps. Need an outfit for male, female, plus size or business attire? You got it. Not sure what to buy Dad for Father's Day? There's a man-box for that. Hate shopping at big box pet stores? Even your dog gets a box addressed to him – by name! There are "box opening videos" on YouTube that appeal to the masses like Christmas morning. Beer? Cosmetics? The availability of custom packaged products is endless.
How do franchisors jump aboard the customization train? You aren't going to send a business in a box nor would a candidate wrap up the franchise transaction without leaving their house. The sales cycle for franchise marketing is shorter than building a business from scratch, but it isn't instantaneous by any means. The question you should ask yourself then is, "What can I provide that is quick and customized enough to make that candidate feel listened to, catered to and special?" The answer may surprise you.
A Fresh Take on Digital Brochures
It's foolish to believe eBrochures are lumped into the "old school" category when it comes to marketing methods. Today's eBrochures are not simply a digital version of your print brochure. If you look beyond their reputation as a virus-carrying email attachment, you will see they can be the customizable box candidates are pining for.  Easily linked from within an email, or provided through your website, they create an enhanced user experience for your candidates, reaping the ROI benefits that come from a good digital marketing campaign. We mustn't forget that email marketing is a mainstay. By the year 2022 it is estimated that 4.3 billion people, half the world's population, will have email accounts. With all the tools available to create eye-catching emails, links to an eBrochure make them more inviting than ever. Customize those clicks and expect a 51% higher open rate. Optimize for mobile and reach the 49% of users who check their email via their mobile devices, and cash in on the 81% retention rate that comes with email marketing. Couple those numbers with a well-performing eBrochure and watch your pipeline move.
What's In It?
A good franchise eBrochure is built with a solid foundation of facts about your business. Every business should have a long version that covers the basics along with stunning visuals: an introduction to the brand (what it does, where it came from and what it stands for), the franchise program (what do they get, training, cost and support – both initial and ongoing), and a call to action.  From there you can add or subtract content to suit the needs of the recipient.
In the old days an email that greeted you personally, by name, seemed monumental. We found ourselves asking, "How did they know my name?" Now, thanks much to social media and digital advertising, almost every email starts that way. How else can we seduce the reader? Images are essential and a strategic video has the power to appeal to 54% of users who want to watch video from brands or industries they are interested in. So including an embedded video in an eBrochure is a great way to further appeal to recipients.
Show Them You Know Them
Surely different demographics have different problems to solve. The white-collar guy on Wall Street wants more time in his schedule to coach his kids' soccer games. The educated woman who took ten years off to raise a family wants to be taken seriously for her skillset. Millennials want to build something that will help them make a difference in the world.
Want to dive further? The emergence of content marketing has taught us to find our prospects where they are. What do our candidates do in their spare time? They are golfers and coffee drinkers, they take beard grooming to the next level and spend Saturday nights in microbrewing classes. Find where those people gather and customize even further to meet their interests. eBrochures, with their inherent flexibility, can feature multiple style and content options. A digital brochure doesn't have to be designed only using your brand colors and font. Meditating vegans will open a document that looks entirely different from one that appeals to surfing enthusiasts, but each can sport your logo at the top.
Print marketing materials have their own place in your overall marketing strategy. But an eBrochure is where we can wow them with dynamic, customized content. An eBrochure as part of your marketing campaign holds the same power as the customized box that is delivered to their door. It is chock full of problem solving, inspiring information that has been created and catered just for each particular audience you want to attract.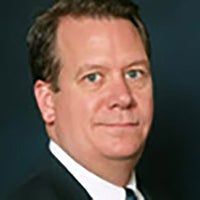 Mark Siebert
Founder of the iFranchise Group
The Top Types of Franchises to Own in 2019
There are several factors we can examine that are independent of the prospective franchisee that can determine which are the top franchises to own. Here is a list of the top franchises to own in 2019.
4 Key Considerations for Engaging Websites
You already know just how important a web presence is in the franchising world – it is the 'face' of your company, and often the only touchpoint you have with your customers. Therefore you need a content management system that meets the needs of both corporate and franchisees.