Download This: The Effect of High-quality Downloadable Content
It's like the icing on a cake, the rewarded extra mile or bonus episode after your favorite series has ended. Downloadable content can be that good, that special and that effective to the visitors of your website – even those who only stop by for a few seconds. It's your "gimme" or "freebie." It Is something valuable enough that passersby will exchange their contact information for it, a.k.a franchise lead generation and feel better, smarter, more important in some way for having it.
Good, downloadable content can take any form. It can be a sturdy, informative white paper, or a gorgeous, witty infographic. You can offer video, an eBook, a quiz, a case study or slide show, just about any form of content you believe will be of value to your target audience and that compliments the content of your website. This is an opportunity to inspire your prospective franchisee and spark a conversation, ideally one that will lead to conversion.
Optimize PDFs for franchise lead generation
We spend so much energy on optimizing our websites, it should be noted that .pdf documents can be optimized as well. A white paper, blog post or article that is used for downloadable content doesn't have to remain static. The text can be scannable (indexed by Google), and you can tag it. In this way your content serves search purposes as well as that of lead capture.
Use your offer as a pop-up instead of relying on a link. Pop-up ads are a mechanism to encourage prospects to fill out a form right now, instead of waiting for them to peruse and find the opportunity in a sidebar or within a paragraph.
Excellent content also validates the expertise behind the brand. Every company wants to be considered the leader in their industry, or region, the go-to website for correct, informative or entertaining information. Each piece of content offered to your audience is an opportunity to showcase the quality, knowledge and experience behind the concept. Build confidence and trust before the discovery process even starts and watch your conversion rates go up.
One reason we, as marketers, love digital marketing is because it is easy to measure. Every digital marketing campaign comes with internal analytics. Unlike PR or trade show marketing, we get to see or measure every bit of activity around our campaigns. Analytics tell us whether our content is being downloaded, or if we need to tweak it. It guides us toward using our content to retarget those who bounce, whether we lose them in the email, on the landing page or later.
There really is no end to the different combinations of how to utilize downloadable content regarding type, style, uses, and even delivery method. Be creative in a way you know will attract your target demographic. With the right mix, downloadable content can increase your leads in a way that is surprising and give your visitors a bonus they didn't expect.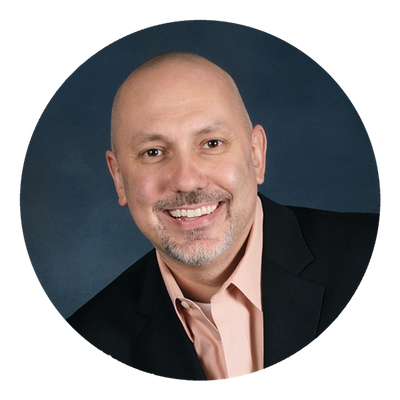 Matthew Jonas
President of TopFire Media