Don't Be Afraid to Be Yourself
If you are one of the millions of Americans currently enthralled with the seemingly endless selection of talent competition-based reality shows on TV, then you have likely seen some pretty amazing young vocalists take the stage. Some of these singers have also taken the country by storm. These youngsters are often, in their real lives, painfully shy, socially awkward teenagers, with unique senses of fashion that are anything but trendy. But when they perform, they transcend generations and stereotypes, channeling the incredible voices and talents of some of the best artists of past eras.
So why am I bringing this up this in the context of franchising?
Something interesting happens to these contestants when they catch the public's eye. They are initially viewed is underdogs. They may not be popular among their peers. But suddenly, people from all over the country see their performances and begin reacting -- and relating -- to them.  Out of the woodwork comes a fan base, people who were also the socially awkward, the painfully shy, or who were seen as different. And suddenly, teenagers who were once "picked on" in school have an army of supporters, throwing votes their way by the millions.
Why is this? They have connected with those who relate to them, those who embrace what makes them different.
The franchise space is an incredibly competitive market. You have the opportunity to defy the odds and create a successful franchise system among the hundreds of heavy hitters that already exist in the market, if you aren't afraid to be yourself.
Franchising is about concepting, planning, messaging, marketing and selling effectively. In addition, it's about setting yourself up in a market where there can be a lot of competition, often from brands who are larger, more recognizable, who have more money, and who are already a favorite among customers among your targeted demographic.  And, while you may be smaller, unrecognizable and different, I'm here to tell you that you can use that to your advantage.
Most potential new franchisors that I meet have a successful business model and are motivated to take it further. What they don't have is a plan to move forward or the knowledge they need to compete effectively in the franchise market. The trick is to find your niche, find those who relate to your brand and your story. When you can do that, then the fight against the heavy hitters becomes less daunting.
Don't be afraid to be honest about your brand. For example, instead of trying to hide your concept's relative newness to the marketplace, leverage it as a strength: you are an innovator, you are a trend-setter, you are more than just another "me-too" concept in a sea of lookalikes.
Or, rather than downplay your size as a smaller-scale franchisor, position your relative size as a positive. You are agile, you are swift, and the best territories are all still available for smart franchisees who join your system early.
In the end, it all comes down to being what you are, not what your competitor is.
If you identify the things that make you different, and see them as perfect ways to fill gaps in your particular sector, you can find your position and capitalize on it. This means conducting a thorough market assessment. While there are likely dozens of ways to differentiate your franchise from the rest, it's important to understand where your greatest opportunities lie.
When you research your competitors, be sure explore the most important ways in which you are like them, even if it means operating and expanding on a smaller scale at first. A few small, strategic steps toward differentiation in the early phases of growth can pave the way toward greater brand recognition and effectively carving out your own niche for bigger, broader expansion in the future.
To the extent that you can, try to differentiate yourself in a way in which your competitors cannot respond.  When Burger King first tried to position itself against McDonald's many years ago, they did it by saying "have it your way" and encouraging customers to customize their orders.  McDonald's was not in a position where they could change their business model to respond – allowing Burger King to carve out a share in the market.  Likewise, you too should look for ways to position yourself that will provide a sustainable competitive position.
On reality TV, some of the youngest underdog performers find a way to resonate with audiences, and even end up taking the grand prize of the season. Franchisors can learn a lot from these young talents: identify your unique value proposition. Find your audience. Don't be afraid to be who you are. And, if the stars align, the rewards will follow.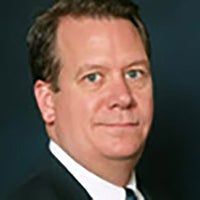 Mark Siebert
Founder of the iFranchise Group
The ABCs of Franchise Sales
A quality process yields predictable results, that much we know. And, it's no different in franchising. Every component of a franchise sales process is designed to fulfill a specific goal, the same as any sales process.
Where will Passion Take You in Business?
As an entrepreneur & coach specializing in helping people find great businesses to invest in, I find lots of people having that exact question – they want to feel excited about a business, and get confused where "passion" really fits in.