Do You Need to Be Rich to Buy a Franchise?
We probably all want to be our own boss on some level. And for most of us, buying a franchise is the best, fastest, safest, and most profitable way of being our own boss. But who has the money for that? No really, who has the money for that? How much money do you need? During their initial exploration of the subject, some prospective business owners are dissuaded from franchising because of the franchise fees. But the truth is, starting your own business whether it's a franchise or a completely independent business requires money. And franchisees almost always make their money back before independent business owners do (if they ever do). But the question still stands: do you need to be rich to buy a franchise?
No
Of course, all things are relative. A franchise is expensive when compared to personal items you might buy. You can't go to the mall and pick-up a franchise along with your winter coat. But if franchise ownership was only the purview of the wealthy, there wouldn't be nearly so many franchises as there are. Franchises require significant investment, yes. But you certainly don't need to be rich to buy one. Here are a few low cost franchises you can buy with significant potential for profit.
Travel Franchises
Travelling has never been as popular as it is now. Year over year, global tourism continues to grow. And while many people are happy to plan their own trips, many others want somebody else to do it for them. And to find them deals. Whether they're cruises, adventure holidays, resorts, or something else, plenty of folks work with travel franchises to find them the best vacation. And travel franchises are definitely low cost franchises. You don't need anything tangible apart from a computer and a phone! Some travel franchises can even be operated out of your home, so there's no overhead costs.
Vacation Home Franchises
Related to travel franchises are vacation home franchises. There are plenty of entrepreneurs and investors out there who want to transform residential properties into vacation homes. But that's not an easy thing to do. There are entire businesses set up to help them do that and they have low cost franchises available.
Coding Franchises
How many times have you heard that "coding is the future"? As annoying as it might be for those of us who don't know how to code, we have to admit it's probably true. Actually, coding is the present, too, and there's big money on offer if you can teach others how to do it. But don't worry, you don't have to actually know how to code yourself. You can merely buy a low cost coding franchise.
Digital Marketing Franchises
Just as coding is the way of the future, so is digital marketing in the world of advertising and marketing. No business can thrive in 2019 without a solid digital marketing strategy yet most people don't know a valid digital marketing strategy from their elbow. That's why they need the help of a digital marketing franchise and these franchises are very low cost.
Get in Touch
This article has barely scratched the surface of the many great low cost franchises available to investors. If you would like to learn more, please contact us.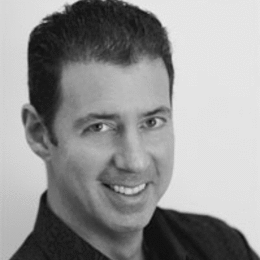 Rob Lancit
Vice President-Internet Brands, MFV Expositions
Financing for your Business Success: SBA 504 Loans
There are a variety of SBA loans that are available to borrowers who require financing a new or existing business. The 504 loan is by far the best method of financing the purchase of commercial real estate.
Five Questions You've Got to Ask a Franchisee
One of your most important resources is existing franchisees, so make the most of your time with them. Here are the top five questions you should ask to get a real idea of how the franchise business works.
A Failure To Communicate
Internal marketing should then be seen as relationship marketing instead of consumer marketing. There are several things that franchise systems can do to elevate their internal marketing.