Do you have the right personality to be a franchisee?
Before buying a franchise, one of the most important questions to ask yourself is:  "Do I have the right personality to be a franchisee?"
People are all different, and so are franchises. As a result, one of the worst mistakes you can make is buying a franchise when you are not suited to be a franchisee, or compatible with the business.
"Franchising is the safest way to develop a business," says Dr. John Hayes, who has taught the A to Zs of Buying a Franchise at the International Franchise Expo for more than 25 years. "However, franchising is not for everyone. It's important to know if you're a good fit for franchising before you make your investment."
But how do you find out if you're a good fit before you buy the franchise?
Dr. Hayes says there are four steps you can take to protect your own interests.
Match up desires and reality.

For example, you may want to work five days a week, but the franchisor requires you to operate the business seven days a week. That's not a fit. Or you want to work from home and the franchisor requires a location in an office building.

"Many franchisees regret that they didn't think more about their personal desires and lifestyles before investing in a business," explains Dr. Hayes. "Once you're under the obligation of the franchise agreement, you lose flexibility."

Participate in the franchisor's Discovery Day.

Franchisors want to be certain they are selling to people with the right fit for their business and that's one of the reasons they offer discovery days, which is an opportunity to visit the franchisor's home office for a day or two. There is also the possibility of meeting other franchisees.

"Prospective franchisees sometimes don't want to spend the money to go to discovery day, but that never makes sense to me," Dr. Hayes said. "You're going to spend $200,000 to buy a franchise and commit your life to it for 10 years! You can't spend $1,000 to visit the franchisor and learn about the business? You're not a fit for franchising."

Play franchisee for a day.

After you've identified a franchise you'd like to buy, find an existing franchisee within the network and ask to "shadow" him for a day, or ideally a week.

"By seeing what the franchisee does on a daily basis," continues Dr. Hayes, "you'll know if you are compatible with the business. You didn't know you had to be an accountant in the franchise? Better to find  out before you buy."

Insist on a personality profile.

Franchisors should know the personalities of their franchisees. They also should use an assessment to determine personality profiles.

"Ask the franchisor to assess your personality," explains  Dr. Hayes. "Then ask the franchisor to show you the personality profile of their top 25 franchisees. If your profile doesn't match, you may not be a fit for that  franchise. And the franchisor should want to know that in advance."
Franchising has helped countless thousands of individuals reach levels of personal satisfaction and financial gain worldwide.
Whether or not you'll achieve the same satisfaction and success depends on a lot of factors, beginning with your personality and the franchise you choose.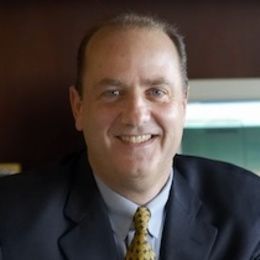 Thomas Portesy
President, MFV Expositions
Can I Just Take It Out of Their Paycheck?
According to the Department of Labor, deduction policies pertaining to reimbursement for damage to, or loss of, company property may only apply to non-exempt employees; deducting from the wages of a salaried overtime exempt employee for the same or similar reasons may run afoul of the FLSA.
Franchise Disclosure Documents Explained
Once you've researched franchise opportunities and have identified possibilities based on your results and investment level, you'll need to make contact. At this point, you'll enter the legal side of buying a franchise.