Do You Have Printing Franchises for Sale?
One of the most common questions that we at Be The Boss get asked is, "Do you have printing franchises for sale?". What we say (after explaining that we ourselves don't have a printing franchise or any other franchises for sale) is that there are a number of high quality, successful, and well-known printing companies who have franchises for sale. Be The Boss is a service that connects prospective franchisees with some of the best and most profitable franchises in America today. We work with companies across a multitude of industries, including the printing industry. But before you rush out and buy a printing franchise for sale, let's discuss why that might be a great investment.
Printing Franchises
Printing franchises appeal to a lot of prospective and current franchisees for a number of reasons. For starters, the printing business is a stable business. It's been around for centuries and everybody understand how it works. It's not like printing is some fad that could go away in a year. People will always need business cards, brochures, pamphlets, etc. Second, printing franchises offer a wide array of services depending on the franchise. Apart from the standard printing items mentioned above, printing franchises might also produce:
Bound reading materials for college and university courses
Clothing, including t-shirts, hats, and hoodies
The Benefits of a Printing Franchise
Because the printing industry is so well established; because people need their services at all times of the year; and because their services and products are diverse, there is a lot of demand for printing franchises. And this means that a lot of people want to own a printing franchise. Think about it: what any business needs to thrive is customers, and a lot of them. And because pretty much anybody can have need for the services of a printing franchise, printing franchises have a huge potential customer base.
Printing franchises also don't need to take up a lot of space. They're not like auto garages, fitness centers, or restaurants. You can fit a printing franchise in a relatively small commercial location. This gives you two advantages. First, you cut down on overhead because you don't have to pay as much to rent or buy the property you need as you might for other types of businesses. And two, the smaller the required space, the more options you have for locations. You can afford to be a little choosy when it comes to locating your printing franchise.
Printing Franchises for Sale
If you agree with all the points raised above, you've probably started searching for a printing franchise for sale. And there are plenty of them, so that's good. But how do you know you're getting the best possible printing franchise for sale? You don't have to know much about printing before buying a printing franchise for sale to succeed at running one. But if you're not already an expert in the printing industry, it can be really difficult to figure out which is the best printing franchise for sale to buy. That's why Be The Boss is here you help you. We work with multiple successful printing franchises. To learn more about these printing franchises for sale, please contact us.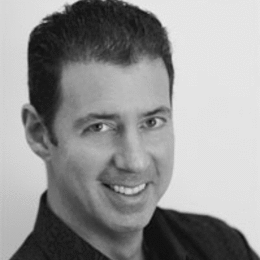 Rob Lancit
Vice President-Internet Brands, MFV Expositions
The Empire Rules Unchallenged
Visit BeTheBoss.com where you can search for opportunities by industry, investment level and area while researching the franchise industry as a whole using its free resources.
How To Be A Top American Franchise
The top franchises in the U.S. span a variety of industries and run on different business models. But they do have certain qualities in common. From these commonalities we can learn how to be a top American franchise.