Do Restaurant Franchises Present Good Opportunities?
Whether you're a successful entrepreneur looking to add to your already established portfolio of franchises or if you've saved up your money and are looking to take the next step in your career by buying a franchise, sussing out the good opportunities is key. Franchise ownership is great because it allows you to run your own business and therefore you get to reap more of the rewards that business generates than you would as a standard employee. But nothing and nobody in life exists in a vacuum and there won't be many rewards for your franchise if you don't pick the right franchisor and the right franchise opportunity to pursue. But what about restaurant franchises? Do they represent good opportunities?
Restaurant franchises
Restaurant franchises have played an integral role in the popularizing of the franchise model. Indeed, there is a strong argument to be made that the restaurant business, more than any other single business, has profited from the franchise model. Restaurant franchises really began to proliferate in the 1950s and 1960s and remain some of the strongest franchises to this day. Indeed, restaurant franchises dominate the top of Entrepreneur's Franchise 500 List. (Many of the top restaurant franchises on the list are fast food franchises, but we'll get into that a little bit later). While there are many different franchises across many different businesses that succeed, restaurant franchises are, in some ways, the quintessential franchise.
Ultimately, the average restaurant franchise represents a better than average opportunity. Just by looking at the scope of success for all restaurant franchises, we can see this. But that doesn't mean that every restaurant franchise will succeed nor that all restaurant franchise opportunities are equal. It also doesn't mean that you personally are well-suited for every restaurant franchise opportunity. Your interests, experience, financial standing, and your location all affect which opportunities are best for you.
Different types of restaurant franchises
There are many different types of restaurant franchise but they can all pretty much be divided into two groups: sit-down restaurants and fast food restaurants. Fast food restaurants, also known as quick service restaurants (QSRs), are the classic franchise in many ways. They're very popular among customers and franchisees alike, as evidenced by the Franchise 500 List. Judging solely from the list, fast food restaurants offer a better opportunity but it's important to remember that the Franchise 500 list looks at a lot of data and considers many factors when making their rankings. But they aren't necessarily saying that #1 on their list is a better opportunity for you personally than #2, and so on.
Sit-down restaurants tend to cost more to buy and start up because they require more space. Sit-down restaurants require more seating and often a bigger kitchen. You also have to pay the wages of the waitstaff. But sit-down restaurants can also bring in more revenue and, because they typically have longer and more diverse menus, they are less likely to be hurt by changing diets, health fads, and shortages and price increases on various foods. They are also good if you want to focus more on ambience and an overall dining experience. In this way, they give the franchise owner more room to be creative.
Be The Boss
To learn more about which restaurant franchise opportunities are available to you in your area, please contact Be The Boss today.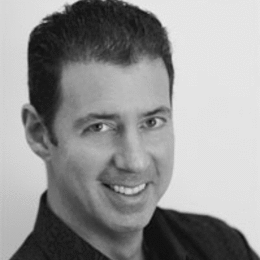 Rob Lancit
Vice President-Internet Brands, MFV Expositions
A Case for Competition...
I've worked with hundreds of people exploring business ownership, and there are some common thinking patterns, errors actually, that I come across regularly. One has to do with the competition.
Financing your Franchise Purchase
Although there are many franchising financing options available, what will work the best for you depends on your personal circumstances.
Franchising Is A Strong Business Model in Mexico
Franchising including International Franchising is an incredibly strong business model in Mexico. Here are just a few examples of successful U.S based Franchises that have an important presence in Mexico.