Digital Marketing Trends for the New Age
New trends in digital marketing move as quickly as the internet itself, constantly evolving in creative ways to capture more leads, from more targets, in more places. As we round into the second quarter of 2019, it is nice to see that the tried and true marketing methods we know and love are still yielding results, but we must not underestimate the potential of new technologies that are continually spicing things up.
Pay-per-click, SEO, SEM and other data-driven marketing continue to be the foundation of digital marketing practices. Of those, Search Engine Optimization (SEO) still reigns king. Sixty-one percent of marketers say improving SEO and growing their organic presence is their number one priority.[1] Organic SEO performs 5.66% better than paid search ads, and most profoundly, mobile search jumps to the head of the SEO pack since 46% of Americans check their smartphones before they even get out of bed, and 51% find new brands of intrigue while surfing on their phones.[2]
Use Your Words
Word of mouth used to be considered the most important non-digital way to attract leads, as neighbors spoke with neighbors or professionals gathered around the water cooler. In the age of the digital universe, however, individuals "gather" online, inside of apps, or on social media pages. Word of mouth marketing still makes an impact, with 83% of Americans more likely to make a purchase when recommended by a friend or family member.[3] This naturally creates opportunity for online public relations and reputation management (more on that later!).
Content Marketing has become the slow and steady method to snag leads over the last three years, as more brands start enjoying the fruit of carefully planted seeds from the year before. Content lives on in real time, and compounds organic search visibility as it goes. One well-performing, compounding blog over its lifetime can create more leads than six posts that tire over time. But content comes in many forms: from the written word in blogs and ads, to the spoken word in videos and podcasts.
And what to do with all that content? Leverage it across multiple channels. For example, bundle all of the above, from social media banter to downloadable, valuable content links, into concise email content, and create a marketing campaign that reaches the depths of your sales funnel. People still hover over their inboxes, to the tune of more than 3.9 billion active accounts worldwide in 2019.[4]
Playing Nice
As customized as Content Marketing can be, nothing beats a truly personal touch. Online interaction through public relations and reputation management continue to nurture leads in a way that cross pollinates with both word of mouth and content marketing. Forty percent of consumers, both B2B and B2C, will form an opinion on a product or business based on as few as three separate reviews.[5] Good PR, or a positive interaction in the comment section of a Facebook post, will catapult both word of mouth and content marketing, all while contributing to search. It's a win-win-win.
A stronger case cannot be made for the importance of social media within digital marketing. Social channels are where people work, play and relax. It is an ever-changing climate that marketers must continue to adapt through algorithm changes, controversial headlines, and fake news. It's a land of user-generated content, which accounts for a 4.5% higher conversion rate than traditional social media marketing. This is good news for 80% of social marketers who said that their key strategy is to increase engagement across social channels.[6]
Spice it Up
Unconventional methods won't be unconventional for long. The new digital age consists of chatbots, artificial intelligence and more tech savvy ways to search with our voices, as well as our eyes through visual search. Monthly statistics from Siri, Alexa and Google Home predict that 50% of search will be via voice by the year 2020, according to Comscore. Half. Of. Search. In addition, as the accuracy of vision search tools continue to improve, marketers will have to find a clear balance between those leads who want to utilize visual search (600 million in 2018)[7] and those (20% more)[8] who would rather watch a video than look at an image.
Artificial intelligence is no longer the way of the future, it's happening now. 25% of customer service will use chatbot technology by 2020,[9] and AI can assist marketers with analytics on everything from consumer behavior to search patterns, from just about any media, whether they be social media, video streams or the blogosphere.
Mix it Up
Digital marketing trends will continue to evolve, with hot, new methods constantly appearing – but which may or may not have staying power. If your demographic lives within the digital realm, and mostly like it does, it's smart to tune in to the hype but not in a way that alienates the tried and true methodology that digital marketing is built on. Franchise SEO, PR, content marketing and pay-per-click are the four key, sweet ingredients that prevail. Serve them up solo or as a base that helps prop up the newer, tech-savvy and spicy applications of the future.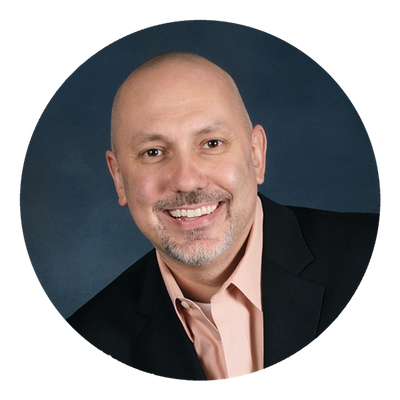 Matthew Jonas
President of TopFire Media
Getting the most from Discovery Days
Expect franchisors to invite you to their Discovery Days, and don't be afraid to accept their invitations. But before you go, here's what you need to know to help you get the most from participating in a Discovery Day.