Digital Marketing Strategy Overview: The Importance of Proper Onboarding
Overview: Setting the Stage for Solid Digital Marketing Strategies for Your Franchise Business
Perhaps the most critical phase of any franchise digital marketing strategy is understanding why a strategy is needed in the first place. When a franchisor is devising a plan to onboard new owners to their system, careful attention must be also paid to the onboarding process as it relates to tactics and resources. Digital marketing for a franchise business must be thorough and comprehensive and shouldn't be left to amateurs.
The Early Stage on Franchise Digital Marketing
As a franchise digital marketing and PR agency, we know that proper onboarding of a new client is a crucial step of the franchise marketing process. Even before deciding which method or strategy will return the best ROI, there are a few other steps that must take place that are a little less "digital." Onboarding gives both parties an opportunity for mutual understanding and relationship building. Early communication is key, especially when it comes to managing expectations. Whether you're a seasoned marketing agency or a franchisor going solo, the digital franchise marketing strategy should begin with a conversation before a single key stroke.
The Who and the What
Before any marketing strategy commences, franchise marketers must understand who they are marketing to. When onboarding any new strategies or team members, it helps to create a list of the types of people you believe will be the right fit for your concept and then describe them in detail. These are your personas. Are you looking for displaced professionals, aged 45-55? Will millennial females make the best franchise owners within your network? Once you know who your target is you can begin to figure out where to find them, what appeals to them, and how they want to be found.
Next, look at your franchise website. A thorough audit will show you whether your site is attracting the right audience (those personas we just mentioned) and whether they are converting into quality leads for your sales team. If not, perhaps your messaging needs tweaking. Brand discovery points and fine-tuned messaging make the difference between a form getting filled out or having it left blank. It isn't enough to keep a visitor on a page; they must engage or you'll barely know who has been there.
How to Get the Ball Rolling
Action steps are part of the onboarding process that make a franchise marketing strategy come to life. For example:
1. Content on the franchise sales website should be optimized.
2. This content should then curated into social media messaging, PR campaigns and PPC ads.
3. Pop up ads can be added to your site to test their conversion rate against other strategies, and
4. Landing pages should be created to catch leads requesting valuable downloaded materials.
On that note, when considering what kind of download to offer, again look to your personas. Are they young professionals who prefer an infographic they can skim on their mobile device? Or are they education majors who prefer a white paper? Every franchise marketing strategy that is implemented should be done with a persona in mind.
Finally, a good digital marketing strategy is rounded out with content marketing. Content marketing is a great way to find out what else your target audience is searching for on the web. A simple way to start a content marketing plan is with a blog, located within your franchise website. A blog, like any type of social media, only works with consistency. Create a calendar for blogposts and stick to it.
Final Thoughts
Digital marketing strategies for franchise markets can be complex, but with each piece comes the opportunity to generate quality leads that convert. Careful consideration of who you are targeting, where to find them, and by what method will ensure your strategy bears the results you desire – and when you do that heavy lifting upfront during a well-planned onboarding phase, it makes implementation and results tracking that much easier.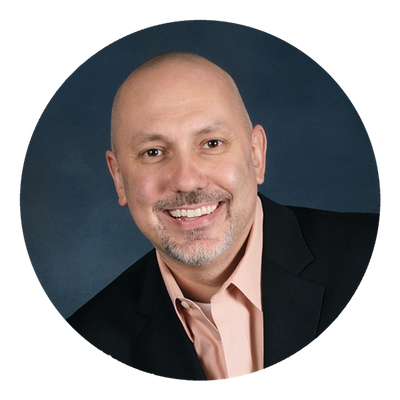 Matthew Jonas
President of TopFire Media
Franchisee-Franchisor Fit Matters
There are numerous factors involved in franchisee-franchisor fit one such marker being the stage of growth of a franchise system. There are five predictable stages of growth.