Determining the "Franchisability" of your Business
Franchising is perhaps the world's most powerful growth vehicle. Of course, the engine of that vehicle depends highly on a number of factors, especially the traits of your business and the marketplace it's in. Franchising must be a win-win-win scenario for the consumer, franchisor and franchisee alike, so taking a hard look at the ability to sell, ability to replicate and overall ROI before making the decision to franchisee a business, is paramount to potential success.
Can you sell franchises?
While not a legal requirement to begin franchising, a profitable prototype of the business venture has numerous benefits. And for the vast majority of new franchisors, it is a virtual necessity.
Michelangelo once said, "I saw the angel in the marble and carved until I set him free." That tactic certainly worked for our High Renaissance friend, but for potential franchisees, it's imperative that that they see the proverbial angel in the form of a successful prototype to envision their own benefits. Not to mention, a successful corporate location offers a venue in which to train franchisees and test operational refinements.
Prospects buy into a brand when they believe they can succeed. Sure, there are some prospective franchisees that won't consider investing in anything other than a major brand. But, there are also franchise prospects that are only interested in emerging opportunities. For them, demonstrating success is done through financial performance of corporate locations, look and feel of operation, press and awards, and customer acceptance in the marketplace.
Undoubtedly, creating differentiation and "sizzle" in a franchise opportunity is important for the attractiveness of the opportunity. From a buyer's perspective, why would they buy from the "new kid" if there's a bigger and better brand doing the same exact thing? But, if the new concept demonstrates differentiation through price point or unique recipes, for example, there's a greater chance to take on the big boys. Similarly, potential franchisees want to be part of something they perceive as fun, enjoyable, happening and cutting edge — sizzling, for short. This can be achieved in a number of ways, including creative marketing and messaging, as well as customer acceptance. Not every concept has the same "sizzle," but attractive messaging can be the savior.
Can we replicate?
Franchising starts with a successful concept, but not every successful concept can be duplicated. Some businesses are too complex or regional, so the ability to duplicate success is vital to a franchisor.
First and foremost, a business must be readily teachable. In order to franchise, a franchisor must be able to educate a prospective franchisee in roughly three months or less. Often, franchisees will be spending their way through their capital while they await grand opening, so they'll want to be taught the business quickly to get those doors open as soon as possible. Keeping it simple for new franchisees means training for the business itself, not the technical expertise. So, for example, a medical franchise will not train doctors how to practice medicine, but instead will focus on the business of practicing medicine. So when asking if we can replicate a business, a big part of that question can potentially be answered based on the prospective franchisee's profile.
The potential franchisor should also consider how geography, location, climate and regional tastes could affect the growth of a franchise program. For example, a lawn care or pool cleaning franchise will have a shorter season in the North, and barbecue prepared outside of the region's taste can leave the doors shut and the tables dusty.
Lastly, systemization and creating brand consistency through documentation is imperative. A potential franchisor may have great processes stored in their head, but those processes must be documented in the form of a user-friendly operations manual to guide their franchisees. Larger and more sophisticated franchisors will also create formal training programs, videos and seminars to educate franchisee prospects.
Can we profit?
A franchised business must be profitable, plain and simple. At a minimum, profitability for a franchisee must allow for enough profit after a royalty (or any other fees or product markups) for the business owners to earn an acceptable return on their investment. And if the franchisee will be an owner-operator, the franchisee should also be able to take a salary that is at or above the "market rate" for an employee in a similar position.
Thinking on basic level, a franchisee's return is no different than a stock market investment, with a return commensurate with what they'd make in an investment. If there are multiple corporate units in operation, start by looking at the unit or units that are the most representative of anticipated franchisee performance, staying away from best and worst-case scenarios to generate a fairly accurate baseline of performance. After making any necessary adjustments to the Profit and Loss statement (including deducting a royalty for the franchisor), an individual franchisee should be able to make a 15 percent cash-on-cash return on investment (plus a salary), while area developers will require greater returns.
Not every successful business can be franchised. But for those that can meet the criteria set out above, franchising can provide one of the greatest growth vehicles ever. By considering these factors and prioritizing the success of potential franchisees, franchisors can structure a franchise that will work for everyone.
__________________________________________________________________________________________________________
Mark Siebert is CEO of the leading franchise consulting firmiFranchise Group. Reach him at 708.957.2300 or info@ifranchisegroup.com. His book is "Franchise Your Business: The Guide to Employing the Greatest Growth Strategy Ever."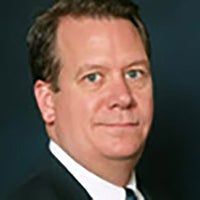 Mark Siebert
Founder of the iFranchise Group
Five Benefits of Being Your Own Boss
What the benefits of being your own boss are? Taking advantage of one of our many franchise opportunities for sale, you can become your own boss, which has many benefits.