Designing & Developing Your Franchise Offering, Part Two
In MSA's five-part series on the Threshold Analysis, we discuss how to evaluate whether your business is ready to franchise. This series looks at the approach MSA takes when designing and developing a franchise system for our clients.
Franchisee Recruitment Overview
Franchisee recruitment is essentially an analysis of the company's retail-level concept relative to the targeted classes of franchisees, including but not limited to:
Most effective means of market entry;
Geographic markets to be targeted;
Critical mass requirements in the targeted markets;
Supply chain requirements to support the expansion strategy;
Headquarters and field support requirements by geographic markets;
Classes of franchisees to target for each geographic market;
Available channels of alternative distribution including licensing, mass gathering, Internet sales, etc.; and,
Franchisee recruitment strategy

Marketing approach (i.e., direct sales, brokers, area representatives, etc.)
Marketing message
Recruitment methods
Screening and approval
Investment required
When developing your franchise offering, the methods you use to recruit franchisees, the cost of recruitment, the structure of the franchise offering, the initial and continuing fees that you charge, your obligations as the franchisor and those for your franchisees will be wholly dependent on your first determining the class of franchisees you plan to recruit. Your franchise offering does not need to be homogenous and, to maximize its attractiveness to your targeted franchisees, your offering and approach to recruitment should be customized for each class.
Historically, single-unit mom and pop franchisees were the primary profile targeted by franchisors, but that has changed; multi-unit operators are increasingly the preferred operators. Some potential multi-unit franchisees may own and operate businesses in other franchise systems and, as strategic prospects, want to leverage their existing back-of-house infrastructure and expertise. Others may be private equity groups and de novo operators that are acquiring the franchise purely as an investment. Still others are established independent single-unit operators in fragmented industries, and there is an opportunity for the franchisor to execute a roll-up strategy to convert them to the franchisor's brand.
Types of Multi-Unit Relationships
Often the terms used to describe multi-unit relationships in franchising can be confusing. Three of the basic types are Area Developer, Area Representative, and Master Franchisee and there are variations on how each relationship can be structured in a franchise system.
1. Area Developer or Multi-Unit Developer Relationship: For all practical purposes, the terms "Area Developer" and "Multi-Unit Developer" are synonymous. Both relationships provide the rights and obligation to open and operate a set or minimum number of franchised locations during a fixed period of time. For example, the Multi-Unit developer may be obligated to open and operate five locations during a three-year period. The difference between an Area Developer and a Multi-Unit Developer is whether a territory is specified. Using the example above, the Area Developer would have to open and operate the five locations in three years in a specified area like Toronto. The vast majority of development agreements define the territory, so using the terms Area Developer and Multi-Unit Developer interchangeably is safe to do.
2. Area Representative Relationship: An Area Representative, on the other hand, may never own or operate any franchised locations, although most do. Think of an Area Representative as an independent contractor who is both a commissioned salesperson (broker) and a commissioned field representative for the franchisor. While the Area Representative may also be a franchisee, his rights as a franchisee would be governed by the franchise agreement, not the Area Representative agreement.
An Area Representative agreement requires the person to recruit a minimum number of franchisees, and to provide certain services to them as specified in the agreement. In most cases, the Area Representative is assigned a specified territory. For example, if you became an Area Representative, you may be required to locate 30 franchisees in five years in Toronto. Each franchisee would enter into a franchise agreement directly with the franchisor and not with the Area Representative. The Area Representative would be paid a brokerage commission when the franchise agreements are signed; the commissions might be as low as 20 percent of the initial franchise fee or as high as 60 percent, depending on the franchisor.
Once the franchisee is on board they are required to provide predefined services, which might include pre-opening (site selection, site development, training), opening (staff training, grand opening assistance) and continuing (field consulting, inspections, etc.). For providing those services the Area Representative will also be paid a commission, generally calculated as a percentage of the royalties paid by the franchisee to the franchisor. The commission again will vary, but the range is typically 20 to 50 percent.
3. Sub-Franchisor or Master Franchisor Relationship: A third type of developer relationship that is confusingly similar to that of an Area Representative is called a Sub-Franchisor or Master Franchisor relationship. Similar to an Area Representative relationship, the Master Franchisor prospects for franchisees and also provides them with some or all of their initial and continuing services. As with the Area Representative, the Master Franchisor shares in the initial fee and royalties with the franchisor. But that is where the similarities end. While the Area Representative does not enter into a contract with the franchisee, the Master Franchisor does. The Master Franchisor is a franchisor in the markets they acquire, have their own disclosure document if required, and are required to file and register their documents, where required, just like any other franchisor.
Area Development or Multi-Unit Agreements are the most common
Area Development or Multi-Unit Development agreements are common today as franchisees are becoming more sophisticated and franchisors are targeting franchisees that own and operate multiple locations. Regardless of the type of relationship, each is defined in a contract, and each is used by franchisors as a method to grow their system quickly. Usually all these relationships require the "developer" to pay an up-front fee or deposit.
Not all multi-unit franchisees are developers. Some franchisees grow by applying to their franchisor to open additional locations one at a time. Since they never entered into an agreement that granted them the right to open additional locations, the franchisor is not obligated to grant them more locations. This single-unit development structure is one of the reasons often cited as being at the core of McDonald's success as a franchisor. Ray Croc believed that by requiring a franchisee to perform to the standards of the system, only then would they be eligible for consideration for a new or successor franchise. That basic form of quality control is still used by McDonald's and many franchisors today.
Master Franchisor & Area Representative agreements are less common
Multi-Unit Development agreements are quite common domestically, while Master Franchisor and Area Representative agreements are used less frequently. Master Franchisors are favored for international franchising, although there is a growing trend toward direct franchise relationships. While both Area Representative and Master Franchisor relationships can provide a franchisor with the potential for rapid growth, one of the reasons that both arrangements are used extensively is the economics of the relationship. Most franchisors prefer to conduct the sales process internally, and some choose not to use brokers for many often-discussed reasons. The real economic problem, though, is with the sharing of royalties and not the up-front fees. Over time this split on royalties can become quite an expensive proposition. Assume that average unit sale in an area is a modest $200,000 and that the franchisee pays a royalty rate of 5 percent. Each franchisee therefore would pay $10,000 per year in royalties. Assume that there are 50 locations open and operating in the territory and that the royalty split is 50/50. The MF/AR are in essence being paid $250,000 for what are basically field services. Compare that amount to the cost of hiring a field service staff to service the same 50 units.
While both a MF and AR relationship can be great in the early days (faster growth and payments coming out of cash flow), when the markets become developed, the continuing costs can be prohibitively high. The cost of the Area Representative and Master Franchisor can also cause issues for the franchisor when they try to sell their businesses and find that the excess cost of servicing the franchised locations impacts the sales price for their company. Also, as the number of locations required to be developed by the Area Representative and Master Franchisee in a market is negotiated, this agreed upon number often creates a cap on the number of units actually developed and, if the agreement is not carefully developed, can limit the size of the franchise system. Some franchisors choose at some point to buy out of these relationships.
Another reason that both the Master Franchisor and Area Representative relationships are not as common as direct methods is due to the reality (or the perception) of a lack of focus by AR/MF on unit performance and brand standards. Since both the Master Franchisor and Area Representatives generally have growth obligations and failing to meet those numbers can be grounds for termination, the Master Franchisor and Area Representative therefore put their emphasis on growth. Unless the franchisor carefully constructs the agreements to ensure the required services are well defined and can also be done within the royalty percentage earned by the MF/AR, those services might not be provided as they would in a direct franchise relationship. This can seriously impact unit performance.
Franchisors can solve the problem of unit performance by including definable unit performance benchmarks in their agreements. Penalties can be built into the contracts to address the economic or operational performance of franchisees in the MF/AR's care.
When using more "exotic" types of franchise relationships, franchisors have to take care in how those relationships are constructed and managed. They have to make certain that the Area Representative and Master Franchisor have the bandwidth to provide all of the services required, not just on the sales side. While growth is important, franchisors survive on sustainable units that perform to brand standards.
While used less frequently, some franchisors may target passive investors looking for others to operate their franchises under management agreements. Fractional franchise offerings; mass gathering; dual branded; alternative venues; joint ventures; veteran and minority candidates; international expansion; and, other forms of expansion and down stream distribution are all possible scenarios to be considered under the proper circumstances.
Recruitment Methods
Your franchisee recruitment strategy also needs to factor the methods you intend to use (i.e., employed salespersons; outside selling brokers, etc.) Personnel costs, commissions, marketing costs (creative, production, media placement, public relations, website, trade shows, SEO, etc.) should be factored into the cost per lead, cost of completed sale, and other indicators of marketing effectiveness. You should employ tracking systems to understand where your closed sales are coming from and not simply where your leads are coming from. You should:
Define your geographic expansion strategy;
Determine the alternative types of expansion and distribution you plan on using and when those will occur;
Define the classes and profile of the franchisee to be included in your overall expansion strategy;
Identify the appropriate organization required for franchisee recruitment;
Define the franchisee sales requirements; and
Develop a sustainable budget necessary to meet your requirements.
Understanding the cost of creating a sustainable marketing campaign and knowing your total budget for franchise sales is essential. As with any product or service sale or investment opportunity, defining your targeted customers' needs is important in making a sale. In franchising, gaining an understanding of what each franchisee class is looking for in a franchise opportunity enables you to focus your message and offering to meet those prospects' needs. At the same time, the franchise system will benefit from recruiting franchisees best suited for the opportunity and, by structuring the franchise offering by class, may create benefits if sensibly employed.
In Part Three of this series about developing a strategic plan for your franchise system, we will cover geographic strategy and site support.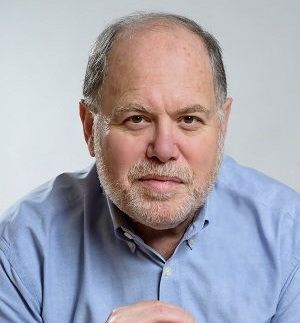 Michael Seid
Managing Director
The Best Ways to Build Your Franchise Business
The easiest way is to sell more to you present customers. The second most effective way is to try to sell more to your past customers, and the third best way is to get your present and past customers to refer potential new customers to you.
Yes, Franchisors Will Negotiate
A common misconception about buying a franchise is that franchisors will not negotiate with prospective franchisees. But the truth is, franchisors negotiate!