Crunching Numbers For A Living
There's a famous saying that goes something like this: "There are three kinds of people in this world. Those who like math and those who don't". We can safely assume whoever coined that witticism considered themselves to be part of the latter category (or was mocking those who are), but if you are part of the former category, it would behove you to find a way to make money with math. For many people, the concept of math is a distant nightmare from their high school days. But if you are one who really enjoys crunching numbers and solving solutions –and if you're good at it—then you might be in high demand. How can you benefit from your mathematical proclivities?
Crunching Numbers For A Living
If you want to make a living crunching numbers, you have many options. You can be a chartered accountant, a financial advisor, an economist, a physicist, a data analyst, or any other number of things. Math skills are required in tons of jobs, even jobs that don't appear to have much to do with math on the surface. If you're good at numbers, try to figure out which of these jobs best dovetail with your interests and your abilities. But if you want to work with numbers and be your own boss? What options do you have then?
Tax Franchises
Sadly, you can't open up your own hadron particle collider. Nor can you be a freelance mathematician. Nobody is going to hire you for a week to work on famous mathematical theorem. That's not the kind of mathematical help people need. But what do we all have to do that involves numbers? Taxes. Every April, you can't log on to social media without seeing somebody complain that they never learned how to file a tax report in school. That's why tax franchises are so popular.
You could try to work as a freelance personal accountant or set up your own tax solutions business. But such businesses rarely flourish. If somebody doesn't know you from Adam (or Eve), why should they trust their taxes to you? But if you own a business under the brand of a widely known and trusted tax franchise, then they know they can trust the business. That is why tax franchises for sale are great opportunities.
Tax Franchises For Sale
When looking for tax franchises for sale, a good brand name is important. But not recognizing the brand name of a tax franchise for sale isn't necessarily disqualifying. Look at what else this tax franchise for sale has to offer. Experience is key. If you can find a tax franchise for sale from a business that has been in operation for over 20 years, then you know that they know what they are doing. Furthermore, it might be best to work with other businesses as opposed to just private citizens. You can make a good living doing the taxes of everyday people, but the real money is in doing the taxes of businesses. A tax franchise for sale that specializes in business tax returns is often a very good choice.
Be the Boss
If you would like to learn what tax franchises are for sale in your area, or would like to learn about financial services franchises more generally, please contact us.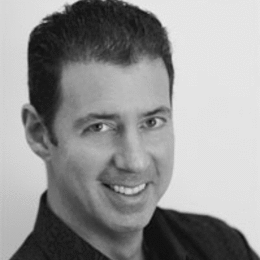 Rob Lancit
Vice President-Internet Brands, MFV Expositions
Types of Franchises
While franchising offers you the opportunity to buy one of nearly 3,000 different franchise brands, it also offers you multiple ways to become a franchisee.
Can You Run a Franchise Part Time?
Part time franchising permits the franchisee to grow the business at their own speed. Part time franchise owners can spend more time on their business as familial and other life obligations allow.