Coverall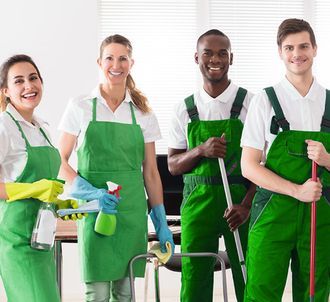 FINALLY,A PROFESSIONAL CLEANING SERVICE.
No matter your type of workplace, you expect your space to look clean, be clean and smell clean day after day. Your brand and your reputation—as well as the health of employees and the people you serve—depends on having a workplace that's thoroughly clean and free of germs, grime, and odors.
COVERALL HAS SET THE GOLD STANDARD IN THE CLEANING INDUSTRY FOR OVER 30 YEARS.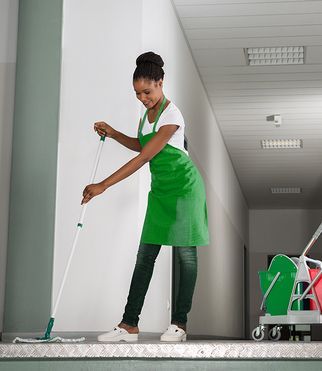 THE ART & SCIENCE OF A BETTER CLEAN.
For a cleaner and healthier facility, you need cleaning equipment that goes far beyond the traditional string mops found in a janitor's closet. Coverall's unique cleaning system, the Coverall Core 4® Process is a combination of advanced disinfecting chemistry, tools and cleaning protocols that remove the maximum amount of soil and help reduce the risk of illness to create an exceptionally clean facility.
Hospital Grade Disinfectants
Color-Coded Microfiber Cloths
No-Drip Flat Mop
Hepa Backpack Vacuum
WE CLEAN EVERY TYPE OF WORKPLACE.
Our independent franchised business owners will provide you a thorough and consistent cleaning service so you gain peace of mind with a thorough clean.
WHAT'S INCLUDEDIN OUR EVERYDAY SERVICES?
Our customized cleaning programs take into consideration areas with high-touch points that are often overlooked by most commercial cleaning companies.
Dusting
Vaccuming
Mopping
Trash Removal
Standard Wiping
Miller, Ross & Goldman
Over our 20+ years in business, Miller, Ross & Goldman has recovered millions in lost revenue for Franchisor Clients in virtually every industry. We will successfully recover past-due royalties, marketing fees and event costs quickly, while actually bridging your Franchisee business relationships and ensuring more disciplined financial compliance in the future.