Courting Franchise Brokers
By: Mark Siebert, CEO, iFranchise Group
The world of franchising frequently touts franchise brokers as a valuable resource for achieving franchise sales goals. Given their credibility with buyers, franchising knowledge, and local presence, it simply makes sense, for many franchisors, that engaging a broker network is a smart strategy for generating franchise sales. But getting to the sale is not as simple as just deciding to "hire" a broker network. It's more like a courtship.
Unfortunately, some franchisors and some broker networks seem to feel that the only way to market to brokers is to pay higher fees. But not every franchisor can afford to completely gut their franchise fee to focus on this channel. The good news: gaining acceptance in the broker channel is not just about the money. The bad news: working with brokers is not without some substantial effort and costs.
First, you have to be accepted into the broker network, and this isn't always easy. Broker networks are also often hesitant to take on early-stage franchisors with no history of successful franchisees. They can be hesitant to take on franchisors who don't feature Financial Performance Representations within their franchise legal documents. And they will rarely take on and promote a brand if they don't believe in or "get" the concept -- or worse lack confidence in the franchisor's ability to sell (because, after all, it is the franchisor who is ultimately responsible for the sale).
Yet even once a franchisor is accepted by a brokerage firm, the work is still not done. The franchisor needs to constantly and effectively market to the broker network and its individual brokers to keep the concept top of mind as brokers engage with prospective franchisees. For emerging franchisors in particular, it is important to be prepared to devote time and attention to getting your brand recognized by brokers.
For example, as a franchisor, you should be ready to do the following:
Communicate: Out of sight is out of mind. Return brokers' calls, texts and emails promptly. Keep the franchise broker "in the loop," so to speak, as you have conversations with the prospect and move toward a sale. Share frequent sales updates and success stories. Within a broker network itself, there are countless personalities and approaches. You'll have to put in the work of communicating with the individual brokers where they are – on LinkedIn, Facebook, scheduled phone calls or through an assistant.
Prove you can sell: Brokers are paid at the close of the franchise sale. While the broker's job is to deliver qualified leads, your sales team must be well-trained and have a track record of success and be able instill confidence in the broker making the referral.
Strut your marketing stuff: Not only will your franchise website be built with the ultimate franchisee in mind, but that and your other collateral marketing materials need to impress the franchise brokers as well. Your broker needs the assurance that your website and other franchise marketing materials set you apart from the many other franchise opportunities available. In the increasingly competitive world of franchise sales, your brand story must be compelling on both an emotional and logical level. Your story must both inspire and motivate the potential buyer. Once the story is crafted, it should be communicated consistently through a number of different media (including online videos or printed and electronic brochures). You might even consider creating franchise marketing materials and messaging specifically for brokers. Some franchisors will go so far as to hold special events or contests for brokers to keep the interest level high.
Attend broker shows: To stay top of mind with the broker network and individual brokers, nothing beats face-to-face networking, so do attend and actively participate in broker conventions and other events. These conventions also allow the franchisor to "pitch" their brand to the brokers in person, so bring your top brand spokesperson. But, of course, they come with a cost in terms of both time and money.
Building a strong relationship with a broker network gives you the opportunity to engage with leads that come to you pre-qualified. These leads should take less time and effort and will close at a higher rate. To make the most of the broker relationship, you need to be ready with compelling marketing materials, an engaging communication strategy and the ability to close.
***
Mark Siebert is CEO of the leading franchise consulting firm iFranchise Group. Reach him at 708.957.2300 or info@ifranchisegroup.com. His book is Franchise Your Business: The Guide to Employing the Greatest Growth Strategy Ever.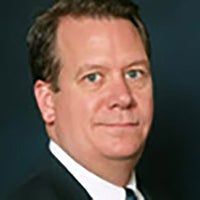 Mark Siebert
Founder of the iFranchise Group
What's a franchise fee worth?
To start a new business you need an idea. With a franchise, the idea already exists, and it's been developed as a real business. What's that worth? So let's take a look at that.