Common Franchise Hurdles
You've decided you're ready to be your own boss and make a little money to boot. Before you ride off into the sunset, you've got to do some intense research and tackle some obstacles along the way. Take a look at the following common franchise hurdles so you've got a better shot at your moment in the sun.
Being Tempted By the Wrong Opportunity
The numbers are fabulous, the investment is affordable and everyone you've talked to seems great. However, you still have the nagging sensation in your stomach that something isn't quite right about this hot opportunity you found, and you're not sure what do.
One obstacle in your franchise search is the lure of the "hot" opportunity. It seems perfect on paper, but something isn't adding up or sitting right with you. It could be simply something about the business that doesn't fit with your personal goals or lifestyle or that it's not all that it appears to be. Either way, don't get lured in by the hot prospect that will only burn you later, either financially, personally or both. Due diligence, an honest self-assessment and listening to your instincts will help you look past the wrong choices and find the right fit.
Having the Will, But Not the Way
Franchises involve a initial fee, royalties and other cash as part of the total and ongoing investment. It can seem difficult to get the money together, but you do have options. Local lenders and the Small Business Administration offer loans to people looking to get a franchise, and the franchiser might offer financing themselves to qualified borrowers. Don't count yourself out if you don't have all the money for the franchise you want upfront. Determine what you can afford to take on in terms of borrowing, and then look at the pros and cons of all the financing options available to you.
Rome wasn't built in a day, and your franchise won't be, either. However, the common obstacles involved in getting a franchise outlined above can be overcome with a little bit of research and planning. Prepare yourself to handle whatever comes your way so you can start on your path to success.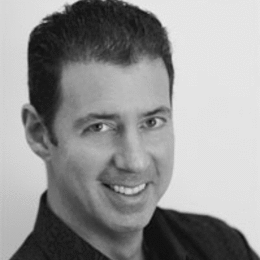 Rob Lancit
Vice President-Internet Brands, MFV Expositions
Warning Signs When Selecting A Franchise
While all of this speaks well for franchising, not all franchises are worthy of your investment. Be careful. Do your homework. When you're considering a franchise investment, beware of these warning signs:
Location, Location, Location: Where to Open?
Your location is often a determining factor in your business's success, so shop for one just as carefully as you would a new house. Check out the following three things you need to do so your "X" marks the profit spot.